With the Samsung Galaxy A14, users are presented with a device that not only boasts impressive features. One such feature is the split keyboard in landscape view, a functionality designed to streamline typing and make it more comfortable when holding the device horizontally.
Whether you're composing messages, responding to emails, or engaging in any form of written communication, this feature is poised to revolutionize the way you interact with your device.
In this article, we give you a guide on how to enable split keyboard in landscape view on your Samsung Galaxy A14.
Also Read: How To Disable 'Hey Siri' On Mac / MacBook
How To Enable Split Keyboard In Landscape View On Samsung Galaxy A14
To begin, navigate to the home screen and tap on the "Settings" app. Once you're in the Settings app, scroll through the available options and the "General Management" option.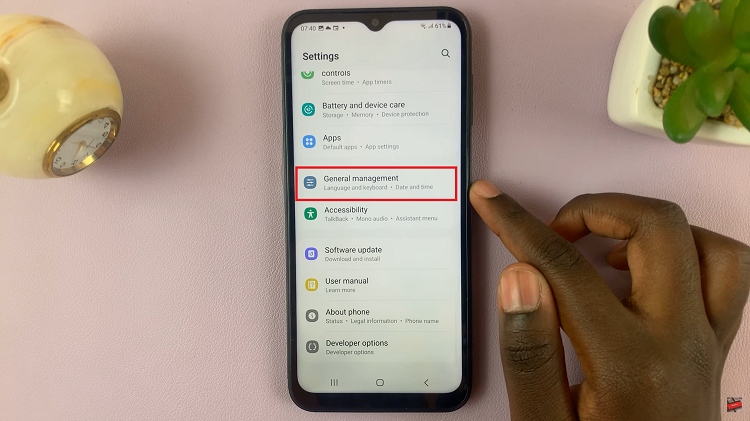 Within the General Management section, you'll find various options related to device settings. Look for and tap on "Samsung Keyboard Settings." Upon entering the Samsung Keyboard Settings, you'll be see several keyboard-related options. Scroll through these settings and locate the option labeled "Mode." Tap on it.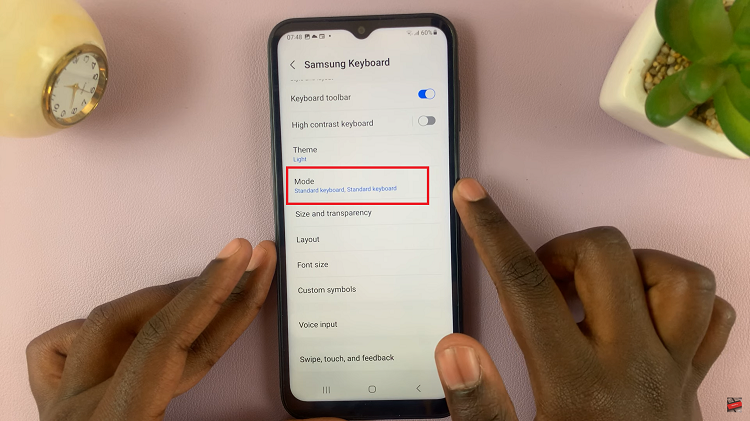 Within the Mode settings, you'll see two distinct options: "Portrait View" and "Landscape View." Since you're interested in enabling the split keyboard in landscape mode. Under "Landscape View," you should find the option to enable the split keyboard. Tap on the "Split Keyboard" option to activate it. Once enabled, the keyboard will be divided into two halves.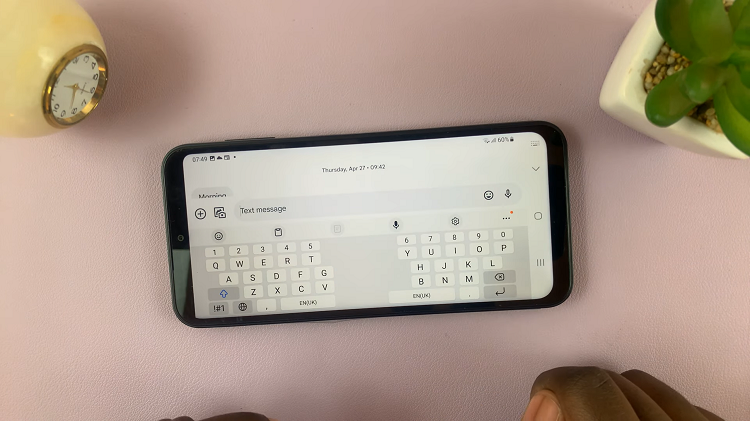 By following the straightforward steps outlined in this guide, you can effortlessly activate this feature and tailor your device's keyboard to your preferences. With a split keyboard, typing messages, emails, and documents in landscape mode will become a seamless and efficient experience.
Watch: How To Reset Keyboard Back To Default Settings On Samsung Galaxy A14