The keyboard on your Samsung Galaxy A14 plays a crucial role in your daily interactions, from texting to typing emails.
However, over time, you might have customized its settings to suit your preferences, leading to unintended issues or errors. If you're facing such problems or simply want to start with a clean slate, resetting your keyboard to its default settings can be the solution.
In this article, we give you a guide on how to reset the keyboard back to its default settings on your Samsung Galaxy A14.
Also Read: How To Enable Split Keyboard In Landscape View On Samsung Galaxy A14
How To Reset Keyboard Back To Default Settings On Samsung Galaxy A14
The first step is to open the "Settings" app. Within the Settings menu, scroll down or search for the "General Management" option and tap on it. This section contains various system-related settings that allow you to manage your device's overall functionality.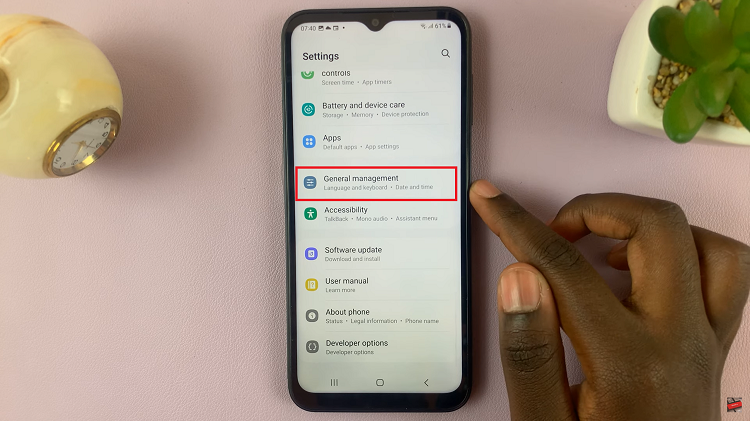 Inside the General Management section, you'll find a variety of options. Look for and select "Samsung Keyboard Settings." This will take you to the settings specifically related to your device's keyboard. Once you're in the Samsung Keyboard Settings, scroll down to find the "Reset to Default Settings" option.
Tapping on Reset to Default Settings will present you with a menu of options. Among these options, select "Reset Keyboard Settings." This is the action that will revert your keyboard settings back to their original defaults.
After selecting "Reset Keyboard Settings," a confirmation prompt will appear on your screen. This prompt is designed to ensure you're making an informed decision. To proceed, tap on the "Reset" button.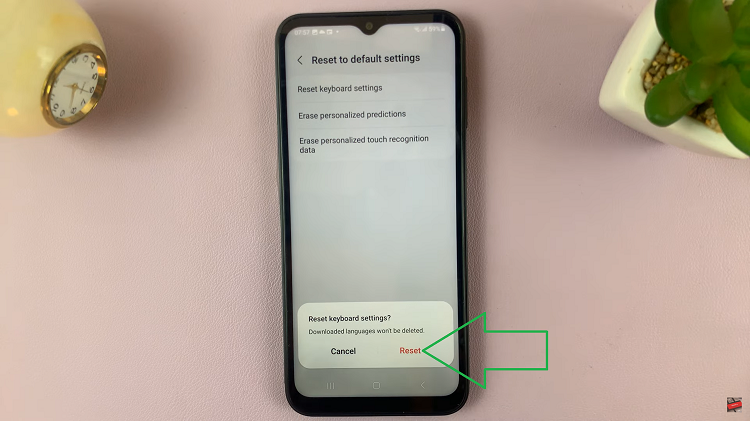 Remember that any languages you've downloaded will remain unaffected by the reset, preserving your language preferences.
Watch: How To Add More Languages To Keyboard On Samsung Galaxy A14