Apple continues to enhance the Siri experience by introducing the 'Hey Siri' feature for Mac and MacBook users. This functionality allows users to activate Siri simply by uttering the familiar phrase, "Hey Siri."
While this feature can undoubtedly be a time-saver and a convenient way to interact with your device, there are instances when you might want to exercise more control over when Siri listens to your commands.
In this article, we'll guide you through the process on how to disable 'Hey Siri' on your Mac / MacBook while keeping Siri's intact. Ensure that your device is running macOS Ventura.
Also Read: How To Turn Color Correction ON & OFF In Samsung Galaxy S23
How To Disable 'Hey Siri' On Mac / MacBook
Start by clicking on the Apple menu situated at the top-left corner of your screen. A dropdown menu will appear. From this menu, select "System Settings."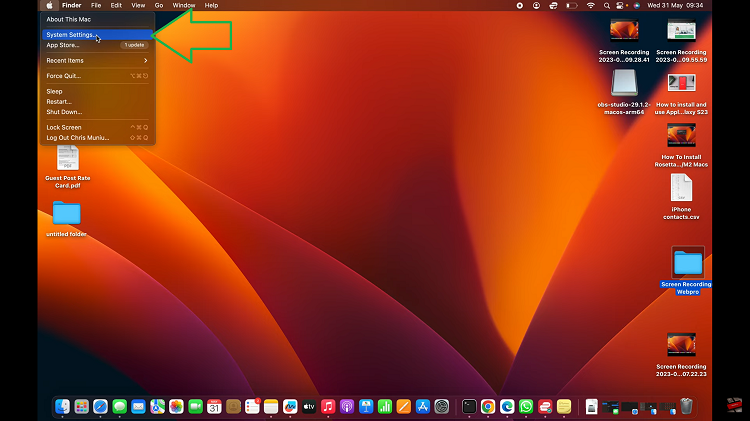 In the System Settings window, you'll find various options to customize your system. Look for "Siri & Spotlight" on the left-hand side pane and click on it. This will open the Siri & Spotlight preferences window, where you can manage settings related to Siri.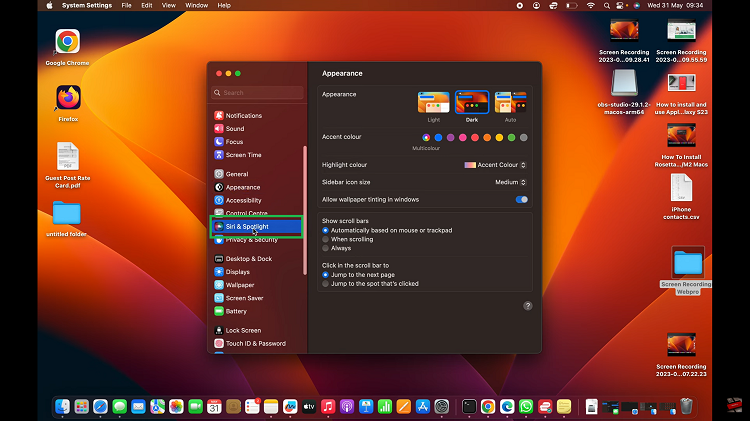 In the Siri & Spotlight preferences window, locate the toggle button labeled "Listen for 'Hey Siri'." If you want to deactivate the 'Hey Siri' feature while keeping the rest of Siri's capabilities functional, simply click on the toggle button next to "Listen for 'Hey Siri'."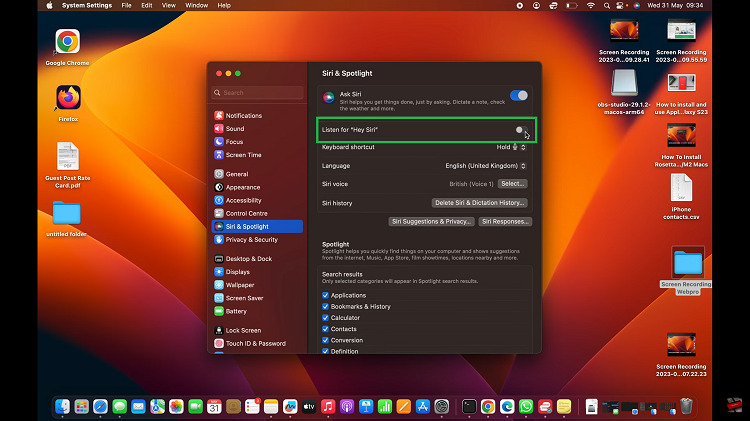 After disabling the 'Hey Siri' feature, you can close the Siri preferences window. Your changes will be automatically saved. From now on, Siri will not react when you say "Hey Siri."