Vibration is a useful feature that alerts you to incoming calls and messages without the need for a loud ringtone. On the other hand, there might be instances when you want to turn it off to conserve battery or avoid any disruptions.
If you own a Nokia phone and want to customize its vibration settings, you'll be pleased to know that it's a quick and straightforward process. Whether you prefer the discreet nature of silent mode or wish to conserve battery life, enabling or disabling vibration according to your preferences is just a few taps away.
In this article. we guide you through the process on how to enable or disable vibration in Nokia phones. These instructions are useful for the Nokia 105, Nokia 105 4G, Nokia 225, Nokia 106, Nokia 3310, Nokia 110 and Nokia 8110 models.
Also Read: How To Enable & Disable Automatic Redial In Nokia Phones 
How To Enable & Disable Vibration In Nokia Phones
Access the main menu and look for and tap on the "Settings" app. In the Settings menu, scroll down through the list and tap on "Tone Settings."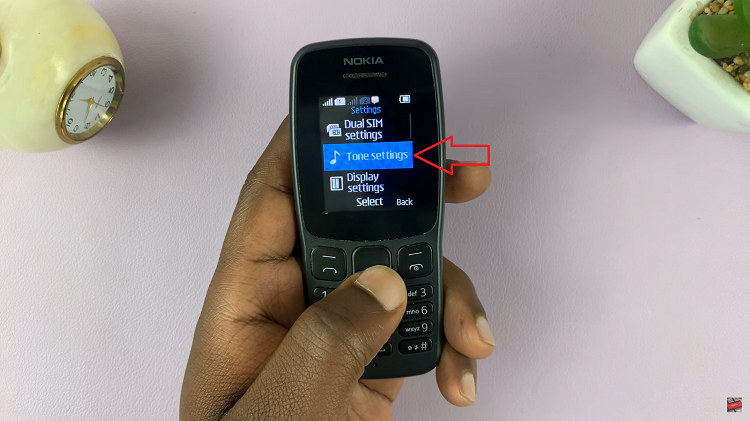 Once you're in the Tone Settings section, you'll find various options related to sound and vibrations. Look for "Vibration Alert" and select it.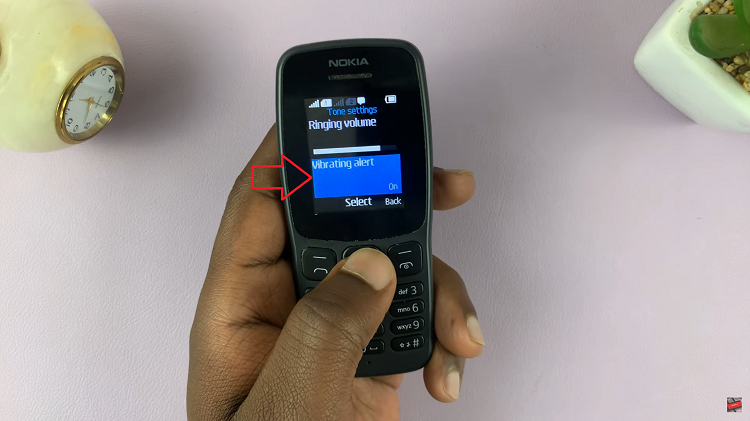 In the Vibration Alert settings, you'll have the option to enable or disable vibration on your Nokia phone. If you want to enable vibration, select "On". Once enabled, your phone will vibrate.
If you wish to disable vibration, simply select "Off". With vibration disabled, your phone will remain silent for incoming calls and notifications.