You may be one who likes the ticking sounds on your time piece, or not. Well, you can either enable/disable the ticking sound, particularly on your Samsung Galaxy Watch 6/6 Classic.
The Samsung Galaxy Watch 6 and 6 Classic are impressive pieces of wearable technology, offering a range of features to enhance your daily life. One of the customizable features that users often find intriguing is the ability to enable or disable the ticking sound of the watch.
Whether you prefer a silent experience or enjoy the classic ticking feel, this guide will walk you through the steps to tailor this feature to your liking.
Watch: How To Enable / Disable 'Raise To Wake Screen' On Samsung Galaxy Watch 6 / 6 Classic
Enable Ticking Sound On Samsung Galaxy Watch 6/6 Classic
Begin by accessing the settings menu on your Galaxy Watch 6 or 6 Classic. You can do this by swiping up on the watch face and tapping the Settings (gear icon).
In the settings menu, locate and tap on Sounds and Vibration to access the sound-related settings. Scroll through this menu until you get to System sounds.
Look for an option related to the ticking sound. It is labeled as Ticking.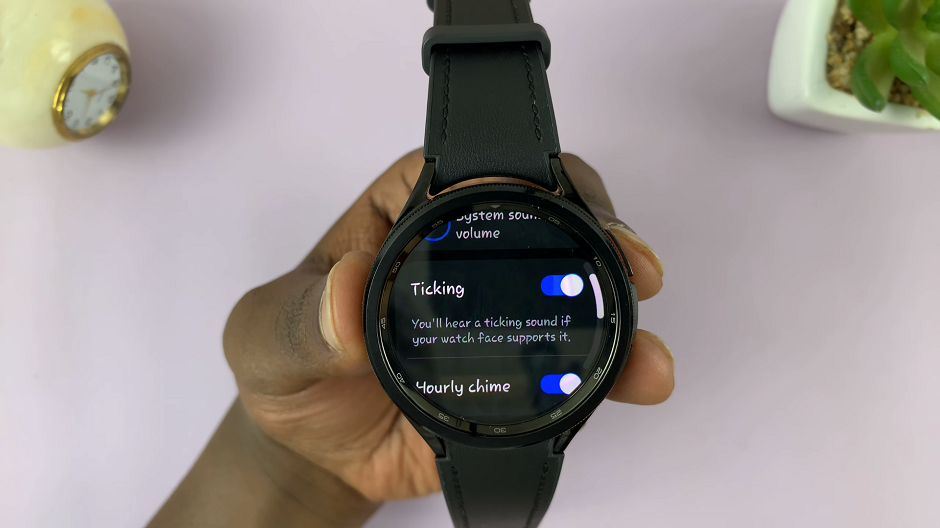 There'll be a switch next to the ticking option. Simply toggle it to the On position.
Disable Ticking Sound
If you'd prefer a more discreet experience without the ticking sound:
In the same system sounds menu, toggle the ticking switch to the Off position.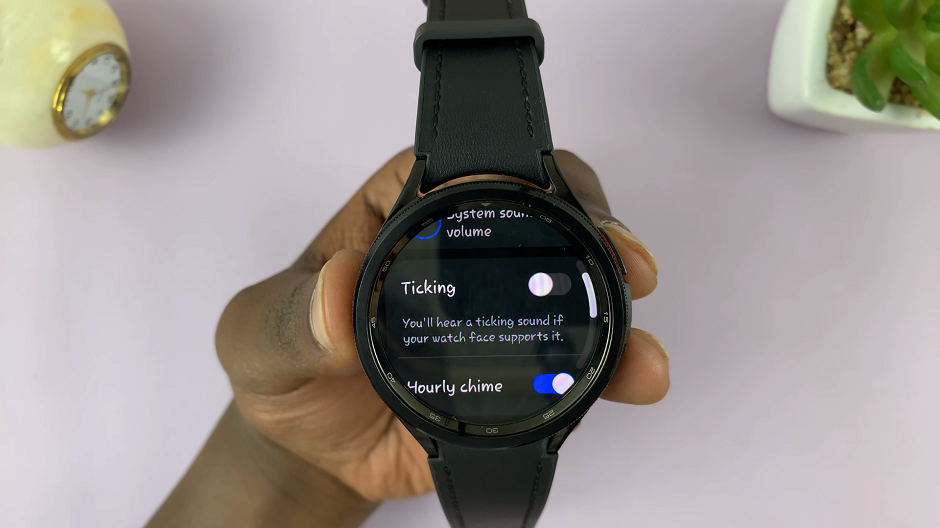 Test your watch by moving it close to your ear or placing it in a quiet environment to ensure the ticking sound is disabled.
By following these simple steps, you can easily customize the ticking sound on your Samsung Galaxy Watch 6 or 6 Classic to suit your preferences. Whether you enjoy the classic ticking feel or prefer a silent experience, the choice is now in your hands. Enjoy your customized wearable experience!
Read this: How To Enable/Disable Automatic Heart Rate Measurement On Samsung Galaxy Watch 6/6 Classic