In the ever-evolving world of wearable technology, the Samsung Galaxy Watch 6 and 6 Classic stand out as feature-rich smartwatches. Among their many capabilities, these watches offer a potentially life-saving feature: Hard Fall Detection.
This innovative function is designed to recognize significant falls and can automatically send alerts to your emergency contacts, complete with your location.
In this article, we will guide you through the steps to enable and disable Hard Fall Detection on your Samsung Galaxy Watch 6 or 6 Classic, ensuring you have control over this critical safety feature.
Watch: How To Transfer Data To & From External Storage On Samsung Galaxy Tab S9
To Enable & Disable Hard Fall Detection On Samsung Galaxy Watch 6
Firstly, wake up your Samsung Galaxy Watch 6 or 6 Classic by pressing the home button or raising your wrist. At this point, find and tap on "Settings" represented by a gear-shaped icon. Within the settings menu, scroll down and select "Safety and Emergency."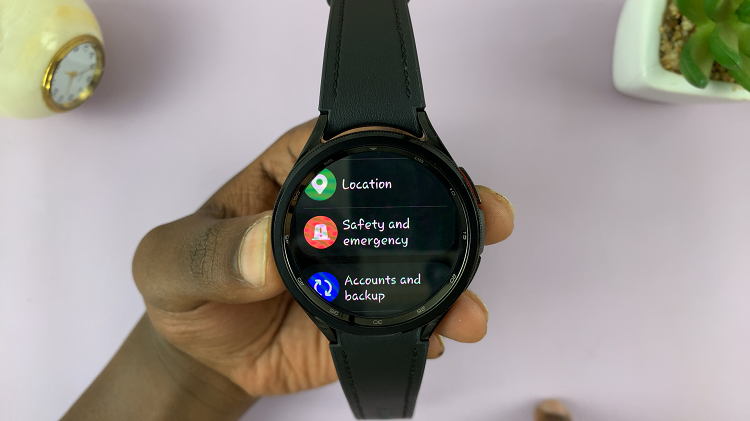 At this time, scroll down and tap on the "Hard Fall Detection" option. Now, to turn on hard fall detection on your Samsung Watch 6, tap on the toggle switch to the ON position. Subsequently, to disable this feature, tap on the toggle switch to the OFF position.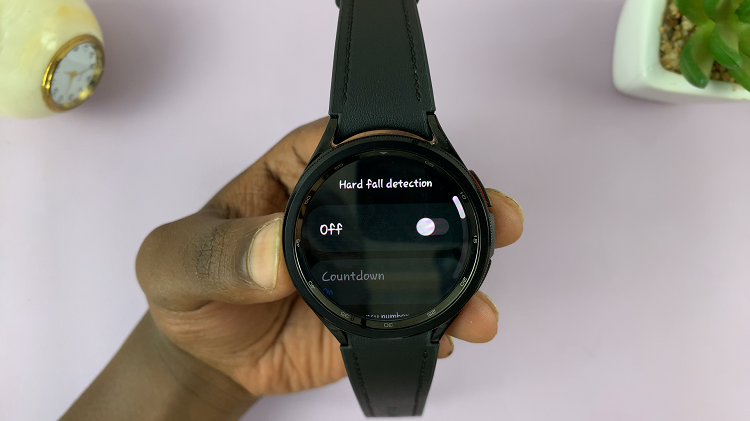 By following the straightforward steps outlined in this guide, you can easily enable or disable this feature according to your needs and preferences. Let us know in the comment section below if you have any questions or suggestions.
Read: How To Connect Wireless Mouse & Keyboard To Samsung Galaxy Tab S9 Series