An amber alert is an emergency message issued by a child abduction alert system asking the public for help in locating abducted children.
While these alerts are important, one may not always want to receive them. For this reason, you may want to turn them off.
How To Turn Off An Amber Alert In An iPhone
To achieve this, open the Settings application and tap on Notifications. At the bottom of the screen that appears, locate the Government alerts option.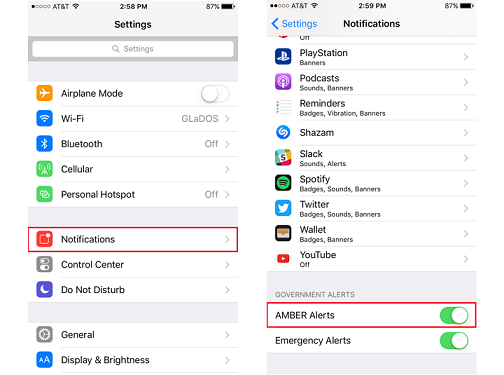 Under this option, toggle to off the Amber alerts option.
As much as you may not want a notification overload, it is not advisable to turn off Amber or Emergency alerts.
They may be disruptive(minor), but the information they give is very important.