This is a very simple exercise which applies to iTunes 12.8 and higher.
How To Burn A CD From iTunes
First things first, create a playlist by opening the File menu and selecting the New option.
Next, select Playlist and a new one will appear on the left hand side. Give it a name and press Enter to save the playlist.
Now add songs to the playlist by going to your music library and then dragging and dropping the songs you want on the CD.
Now that the playlist has songs, get a blank CD and insert it into your computer. Once it loads, select the File option and then the Burn playlist to Disc option.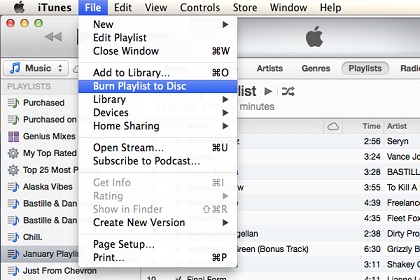 If there are any settings you need to change, like preferred speed, use sound check, e.t.c, change them now and then select Burn.
iTunes will commence burning the CD and once complete you will get a notification of the same and that's it.