One crucial aspect of storage management is learning how to empty the trash bin on your Samsung Galaxy Z Flip 5. In the fast-paced world of modern technology, smartphones have become an integral part of our daily lives.
The Samsung Galaxy Z Flip 5, with its innovative foldable design and powerful features, offers users a unique and versatile smartphone experience. However, with all the data and files we accumulate over time, managing storage space becomes essential to keep our devices running smoothly.
Similar to a computer's recycle bin, the trash bin on the Samsung Galaxy Z Flip 5 serves as a temporary storage space for deleted files and items. This feature provides users with a safety net, allowing them to recover accidentally deleted content before it's permanently removed from the device.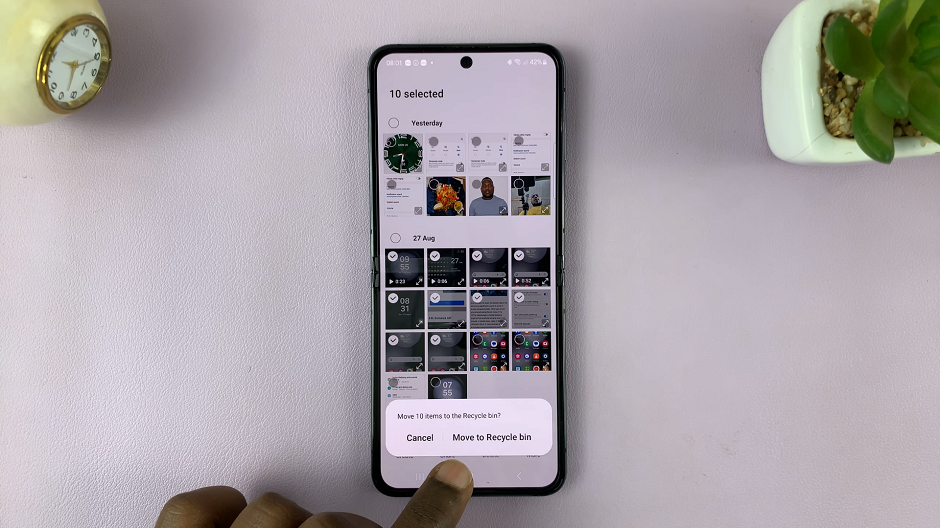 While this feature is undoubtedly beneficial, it's essential to empty the trash bin periodically to free up storage space and maintain an organized digital environment.
Watch: How To Answer and End Phone Calls By Opening and Closing On Samsung Galaxy Z Flip 5
Empty Trash Bin On Samsung Galaxy Z Flip 5
Begin by opening the Gallery app on your device. This app is where you'll find your photos, videos, and other media files.
Look for the hamburger icon (three horizontally stacked lines), usually located in the bottom-right corner of the screen and tap on it. This will open a menu with various options.
From the menu, select the Recycle Bin option. This will take you to the trash bin, where deleted items are temporarily stored.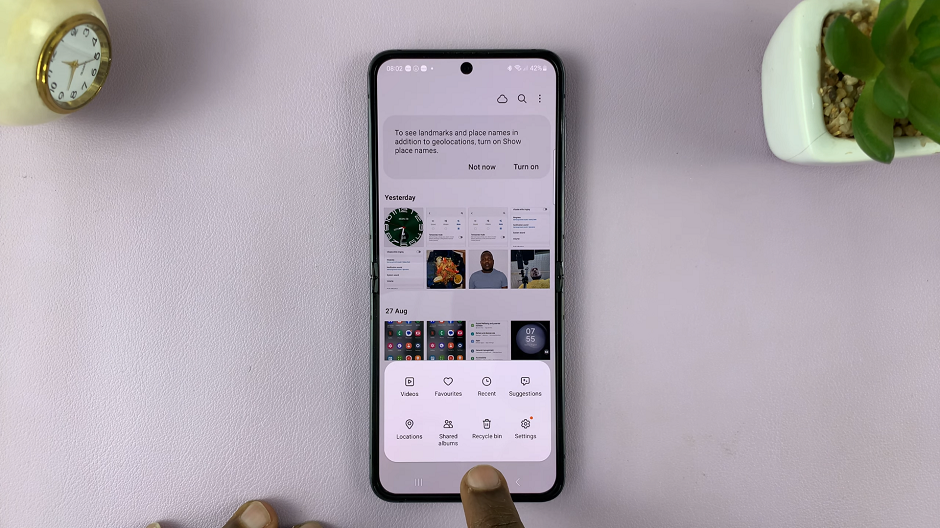 In the trash bin, you'll see a list of deleted items. Browse through the list and select the items you want to either restore or permanently delete. You can tap on individual items to select them. Tap on Edit before you can begin to select.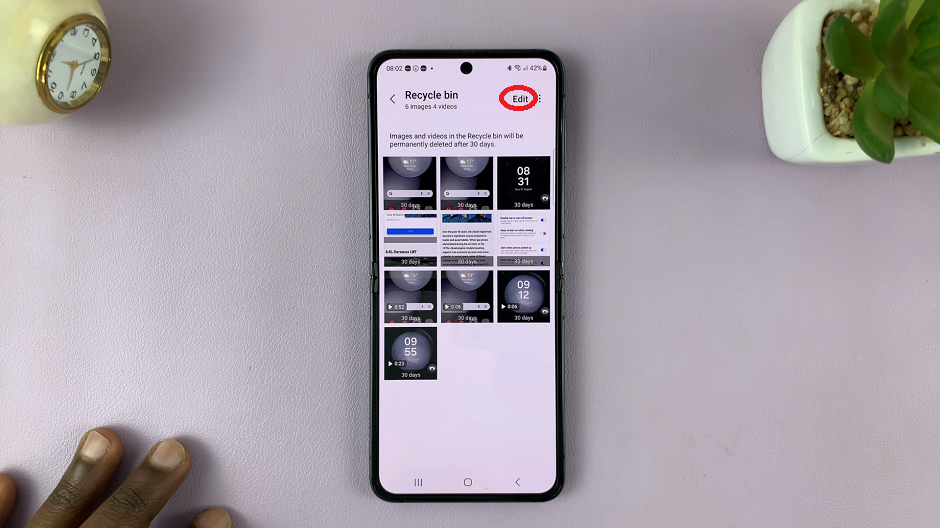 Once you've selected the items you wish to delete permanently, look for the Delete all option. Tap on it to remove the selected items from the trash bin and free up storage space on your device.
A confirmation prompt may appear, asking you to confirm the deletion of the selected items. Tap on Delete to confirm the action to complete the process.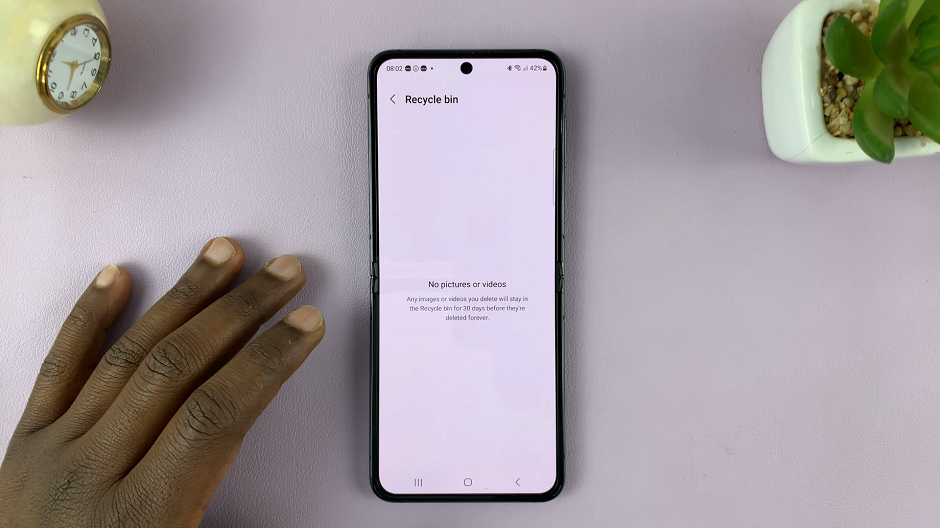 Tips for Efficient Storage Management
Regularly Empty the Trash Bin: Make it a habit to empty the trash bin on your Samsung Galaxy Z Flip 5 periodically. This practice will prevent unnecessary clutter and help maintain optimal device performance.
Backup Important Files: Before emptying the trash bin, ensure that you've backed up any important files or media that you might want to recover later.
Use Cloud Storage: Consider utilizing cloud storage services to store your files, photos, and videos. This can help free up local storage space on your device.
Delete Unused Apps: Review your installed apps and delete those you no longer use. This action can also help free up storage space and improve device performance.
Manage Downloads: Regularly review and delete downloaded files, such as PDFs, documents, and music, that you no longer need.
In conclusion, understanding how to empty the trash bin on your Samsung Galaxy Z Flip 5 is a crucial step in effectively managing your device's storage space. By following the simple steps outlined in this guide, you can keep your smartphone clutter-free, optimize its performance, and continue to enjoy its innovative features without interruption. Remember, a well-organized device leads to a more seamless and enjoyable smartphone experience.
Read: How To Set Screen Timeout To 'Never' When Charging On Samsung Galaxy Z Flip 5