Gameplay recordings are among the popular videos on YouTube and Twitch, whereby you can broadcast your gameplay. This makes gamers highly motivated to make their videos exciting for the audience.
Recording gameplay alone is not enough to attract an audience. You need to edit your videos to attract more viewers. One can decide to get external devices like Elgato or use the inbuilt editor on PS5.
For PS5, you can do the basic edits using the console but with Share Factory Studio which supports 4K, there's more to editing. In the guide, learn how to edit gameplay videos on PS5 console.
Read : How To Disable Automatic Updates On PS5
Edit Gameplay Videos On PS5 Console
Editing videos on the console is easier and there are two ways to go about it. The Media Gallery editing and using Share Factory Studio.
Media Gallery Editing doesn't need that much work. Once you have recorded your gameplay, head to Media Gallery on your PS5 console.
Select the video you want to edit and open it. While playing the video, flick down and a menu will appear. Click on Edit and choose either Set Trim or Cover Image.
For trimming, select Set Trim and wait for the video to load. Choose your desired Start and Endpoints of the video and click on Save. you can choose to Replace Original or Save as New. Once done, the video will appear next to the original one (Save as New).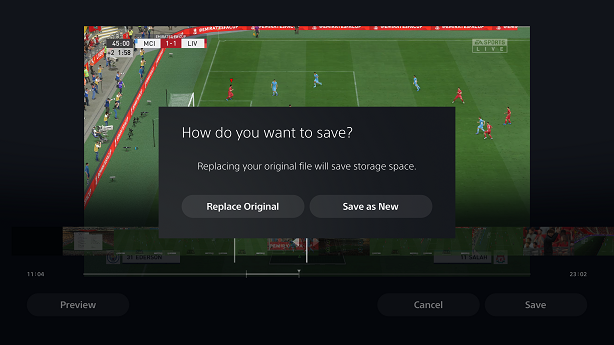 For Share Factory Studio, you'll need to install the application if you don't have it installed yet. With Share Factory Studio, which supports 4K HDR on PlayStation 5, you can edit your gameplay videos right on the console, and it's fairly easy to use. You can add a camera and sound effects, filters, text, and stickers with no external video editors or hardware required.
To access Share Factory on your PS5 console, you can use two methods. The first one is to open Share Factory Studio and select the video you want to edit. The second way is to open the video you want to edit, flick down and a menu will appear on the bottom of the video. Select More (three dots) and select Edit in Share Factory Studio. With this, you can edit as many details on the video as possible.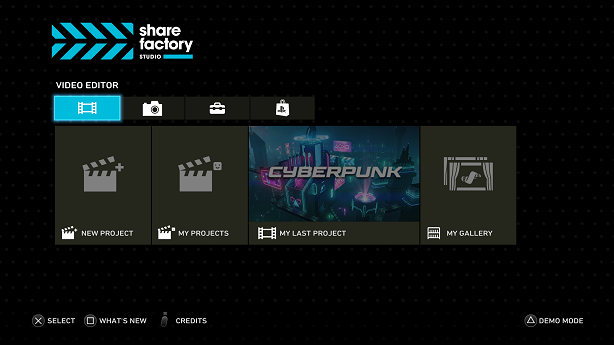 That's how to go about it. Please leave a comment in the section below if you have any questions.
Watch : How To Record Gameplay on PS5