Apple's iMessage is the default chat application for Mac, iOS, and iPad devices. It's secure and built into the firmware of each apple device.
It has also created a lot of problems when trying to stay productive and people want to have a conversation. By turning it off, you can reduce distraction when you're trying to focus on your work.
It's simple enough to turn off Message on your Mac. Here is how to disable iMessage on mac.
Read : How To Clear Cache On Mac
Disable iMessage on Mac
Open the Messages App on your Mac. you can find it in your dock at the bottom or side of the desktop. If not there, you can find it in the Applications folder in Finder.
Click Messages and select Preferences on the upper menu bar. On the preferences window, click on iMessage.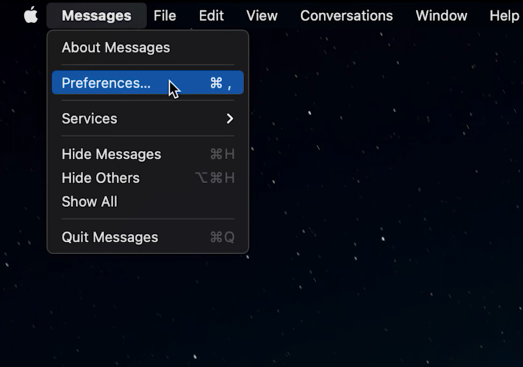 To completely disable the Messages app, click the Sign Out button next to your Apple ID under the Settings tab. This will disconnect your messages from the Mac. Select Sign out to confirm the changes.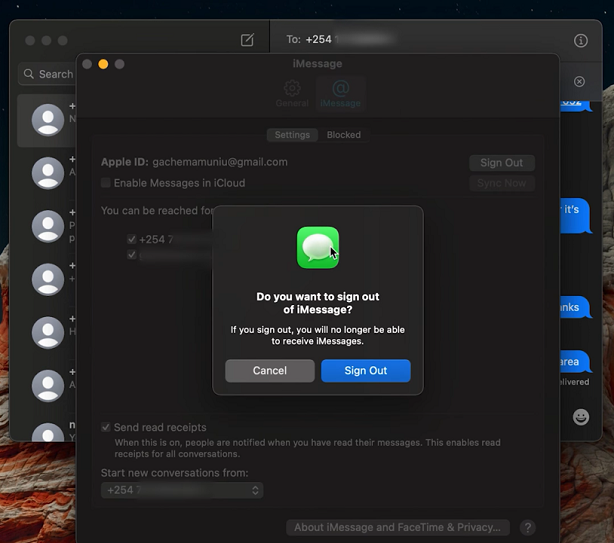 Your settings will be applied automatically, so you can close the Messages preferences menu once finished. Messages from iMessage will no longer appear in your Message app until you sign in again.
And that's it on how to disable iMessage. Hope it helps. Let me know in the comment section below if you have any questions.