Why would you want to clear Cache on your Mac? Your Mac, like any electronic device (e.g. iPhone) you have, stores cache files in the memory and these are designed to make for a better user experience. Cache files are temporary files used by the Mac to operate faster.
Sometimes there might be too many cache files on your Mac that they cause lagging or even deadlocks which in turn make your Mac hang. Once in a while, it's a good idea to delete these cache files from your mrmory.
We clear cache on our Macs in the hope that conflicts will seize and ultimately out machines will run faster and smoother.
How To Clear Cache On a Mac
Open Finder
Then Click on 'Go'. in the menu bar at the top of the screen
From the drop down menu, select 'Go To Folder'.
In the pop up Window, enter this: ~/Library/Caches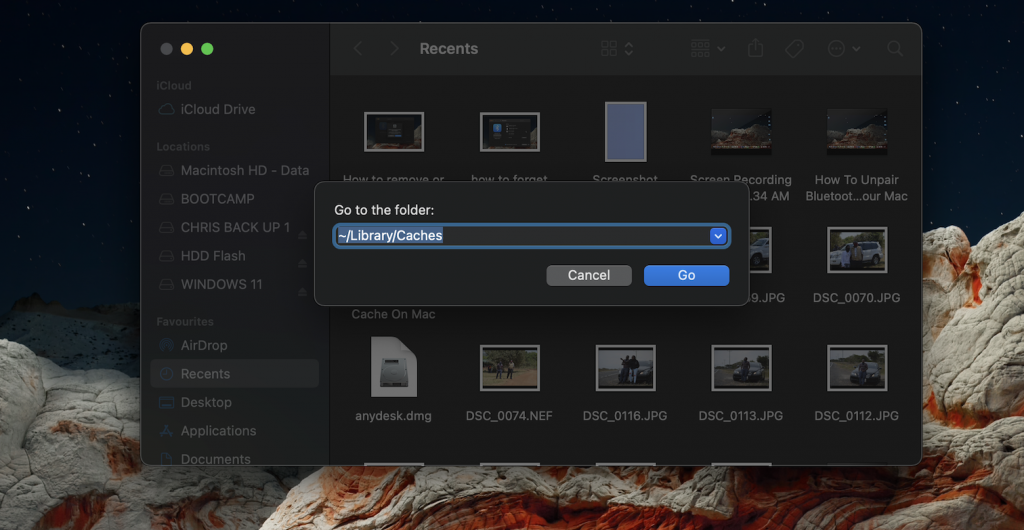 Click 'Go'
This will open the caches folder. there will be folders and sub folders in here that contain Cache files from different applications and programs on your Mac.
You can select and Delete a specific Cache folder or you can select all folders and clear all the cache on your Mac.
How To Clear Cache On Safari
You might also wanna go onto the Mac default browser and clear cache from there as well. For some reason, you have to clear the cache files from Safari separately. Good thing we have a video for that.
Watch: How To Clear Cache On Safari