One of the best ways to gift someone is to buy them a gift card especially when you're not sure what they like or what they already have. It makes no sense buying someone a gift they don't need.
Ebay lets you buy both physical and digital gift cards. Digital gift cards are bought on the Ebay website and delivered electronically to the recipient. All you need is the Email address of the person you're gifting.
To buy a digital Ebay Gift card, simply go to the website and choose the Gift card design you want. Then choose the Gift card design you want. With the gift card page open, use the drop down menu next to 'List Price $'. and select the value of the gift card you want to purchase. Ensure you choose the right intended amount because you might not be able to cancel the order.
On the next page, you'll see a summary of the purchase you're about to make. You'll also see a text box where you should enter the Email address of the gift card recipient, then your name and a message to the recipient if you have one!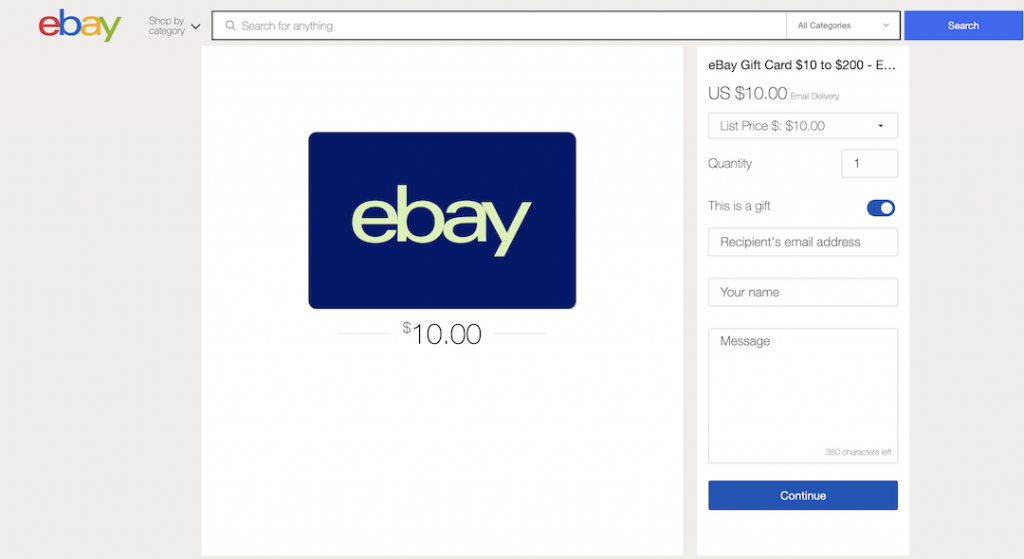 Click 'Continue'. at the bottom of that page after filling in the required fields. You'll be redirected to the payment page where you'll choose your payment method and proceed like any other Ebay purchase.
Also Read: How To Cancel A Bid On Ebay