The YouTube comment section is a communication tool that shows the creator how the audience is reacting to the uploaded video. This is whereby the audience can either criticize the video or show support for it.
Sometimes most people are not commenting to contribute to a particular topic, but to promote their agenda. For example, your comment section can be filled by spammers who tend to promote their services.
As a creator, you can decide to turn off the comment section to avoid such comments. YouTube has made it easier to wipe out inappropriate, irrelevant, and offensive comments so you can spend time with people that matter. We will show you how to disable comments on a YouTube video.
Watch: How To Make a YouTube Playlist
How To Disable Comments on a YouTube Video
Firstly, go to YouTube and sign in to your account. Next, click on your profile icon at the top right corner and select YouTube studio. Alternatively, you can go directly to the YouTube Studio page and sign in to your account.
On the studio page, click on Content. Hover your mouse pointer to the video you want to disable, then click on the pencil icon.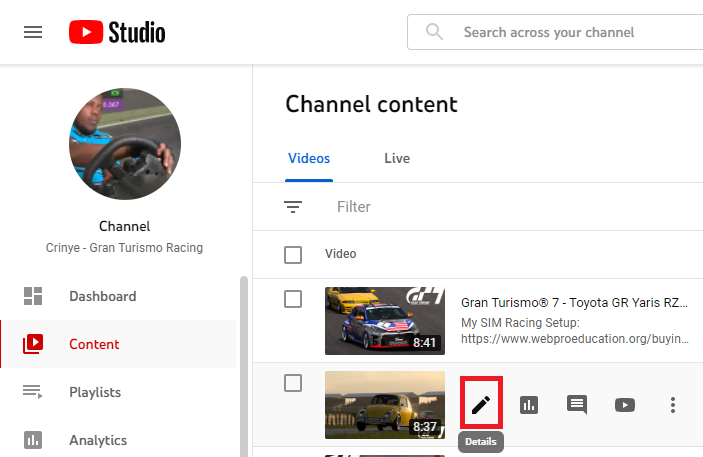 Next, on the Video Details page, scroll down and click on Show More.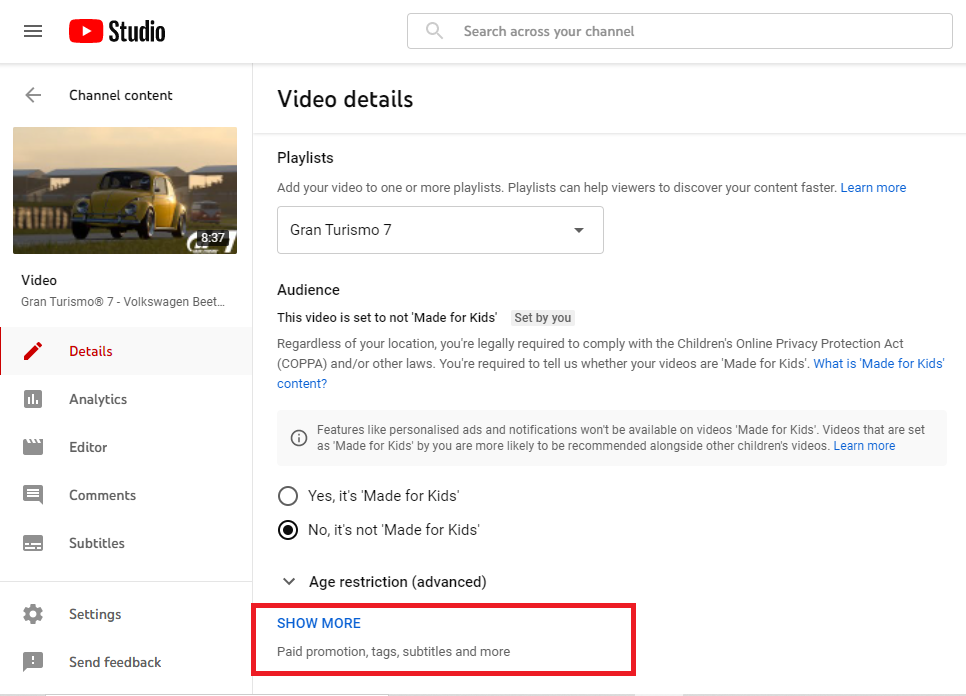 Keep scrolling until you find the Comments and Rating section. Click on Disable comments then select Save to confirm your changes.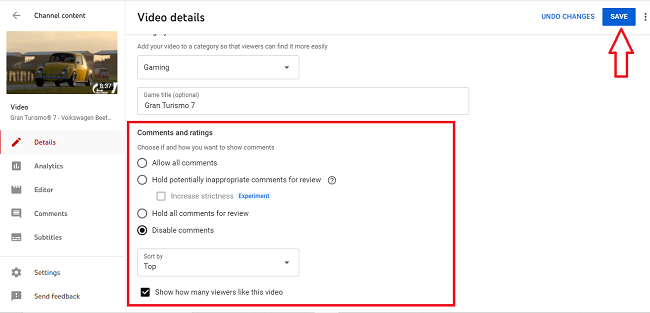 To disable comments for all videos on your channel, simply select the videos then click on Edit and select Comments in the drop-down menu.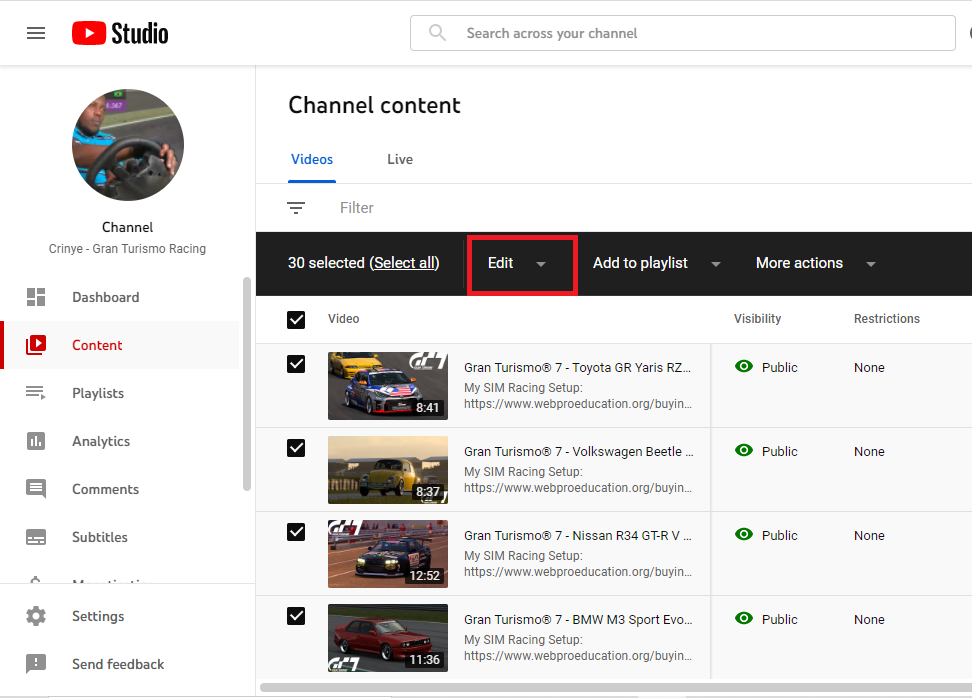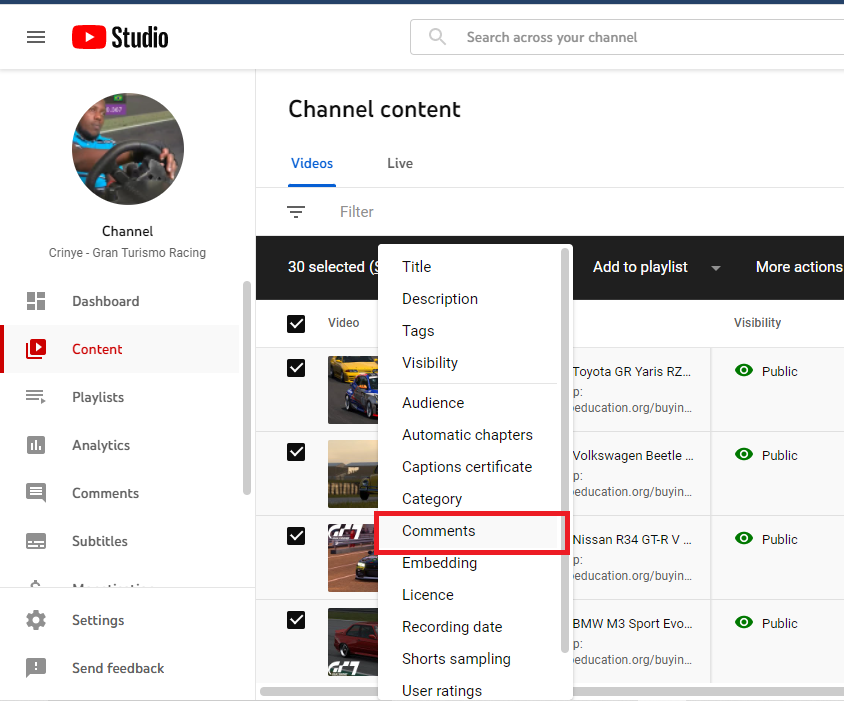 Select Disable comments then click on Update Videos to save your changes.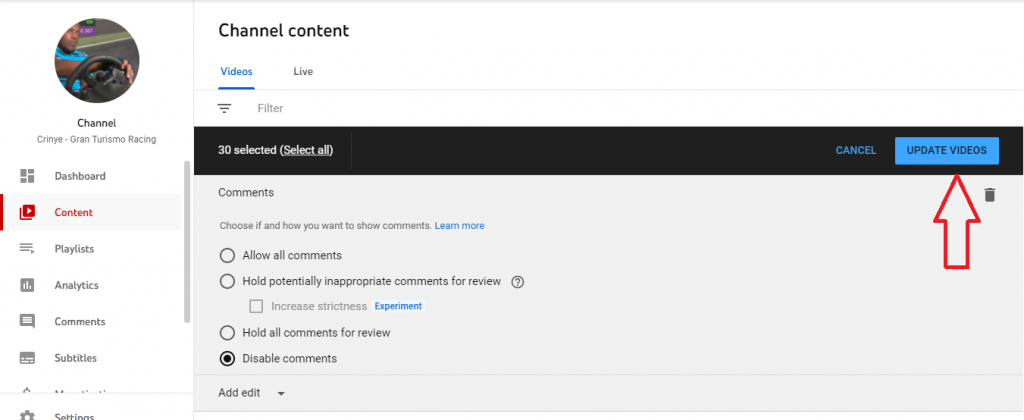 That's how to go about it. Hope it helps. If you have any questions, let me know in the comment section below.