YouTube launched a 'Super Thanks' feature, a new way for creators to make money. With this feature, users watching YouTube videos can purchase Super Thanks to express their gratitude and show support to their favorite creators.
Users can show their support by buying 'Super Thanks' which ranges from $2 to $50. Once you make a purchase on a video page, YouTube will add an animated GIF with a colorful comment to highlight your purchase.
For your audience to leave super likes on your videos, you have to enable the feature on your Youtube channel. If you're monetized, then you're already qualified to do this.
Watch: How To Delete a YouTube Channel
How To Enable Super Thanks on YouTube Channel
First, go to the YouTube Studio site and sign in with your YouTube account credentials. Next, on the left side menu, click on Monetization.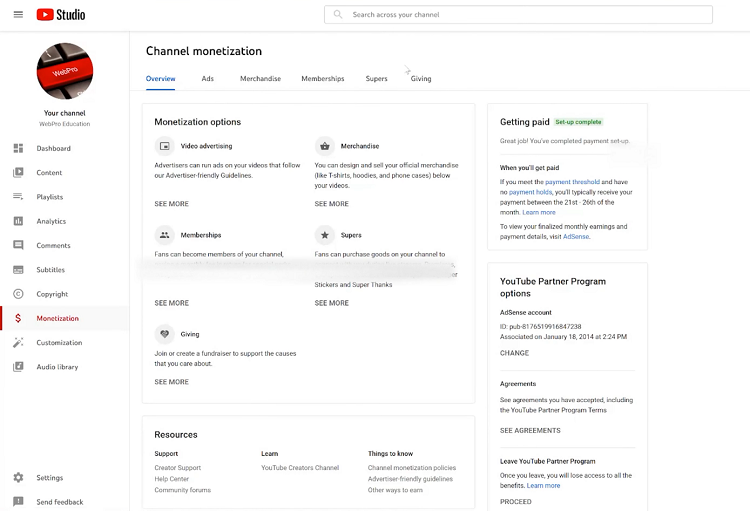 Then, on the channel monetization page, click on the Supers tab. If it's your first time setting up 'Super Thanks', select Get Started.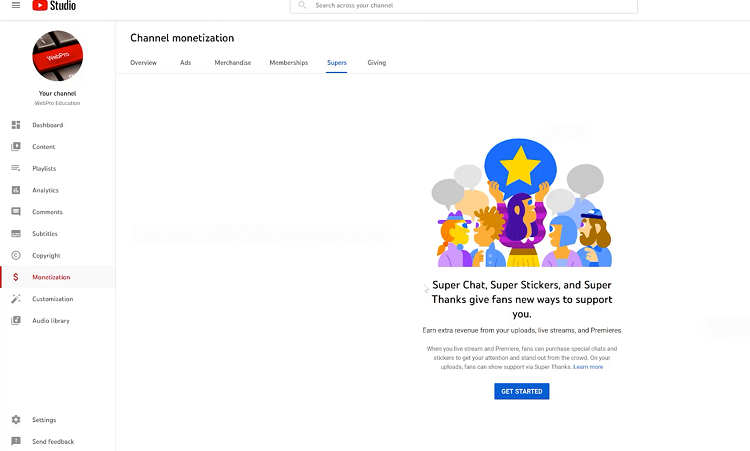 You need to read through the Terms and Conditions of the feature, and at the end of the page, type in your Name, Email address, and Company name. Next, tick the checkbox, below the company name, to show that you've read and understood the terms and conditions. Once done, click on Accept.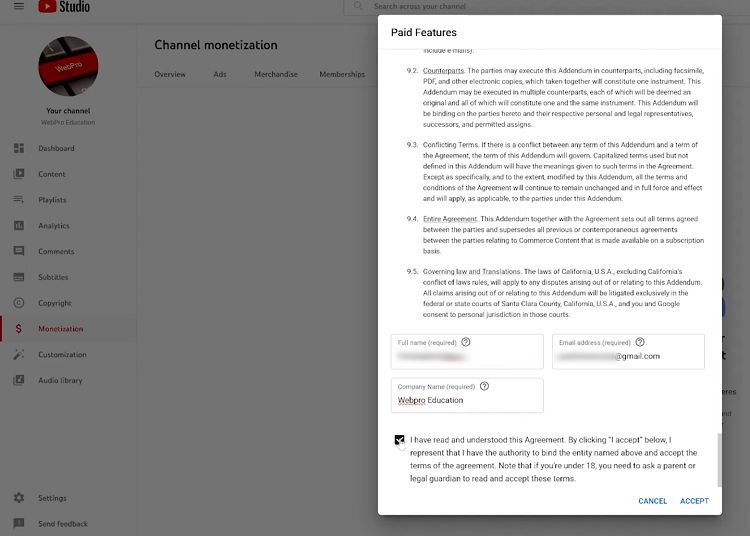 Next, to turn Super Thanks on, click on the toggle icon beside 'Super Thanks'. You can also decide to turn on Super Stickers and Super Chat.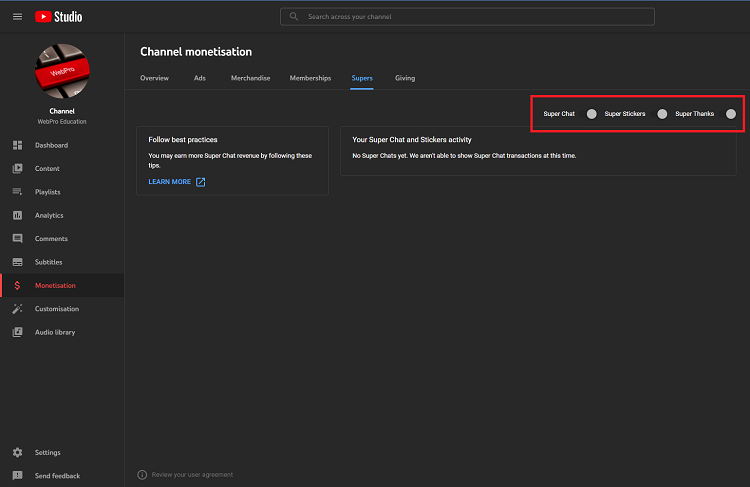 That's how to go about it. Let me know in the comment section below if you have any questions.
Also read: How To Add or Remove Sections From YouTube Channel