Youtube introduced its new handle feature earlier this year, which allows creators to have unique usernames. The handles can be helpful when tagging someone or when commenting.
Since it was launched, YouTube will send you an email to notify you that the feature is available for your channel. If you haven't, you need to wait for YouTube to send you the email. Here's how to change your YouTube handle.
Watch: How To Enable VPN In Opera GX Browser
How To Change Your YouTube Handle
First, you need to check if you have received the email from YouTube. Go to your Gmail and search for 'YouTube'. Look for the email about the YouTube handle. This email will notify you that the feature is available for your channel.
Once you've confirmed the feature is available for you, simply go to the YouTube site and sign in to your account. Click on the profile icon at the top right corner, then click YouTube Studio from the menu that appears. You can access YouTube studio by going to studio.youtube.com on your browser and sign in when prompted.
Next, click Customization from the left side panel, then click on Basic info. On this page, you'll be able to see your channel information. You can now see your YouTube handle from here. By default, YouTube assigns you a handle.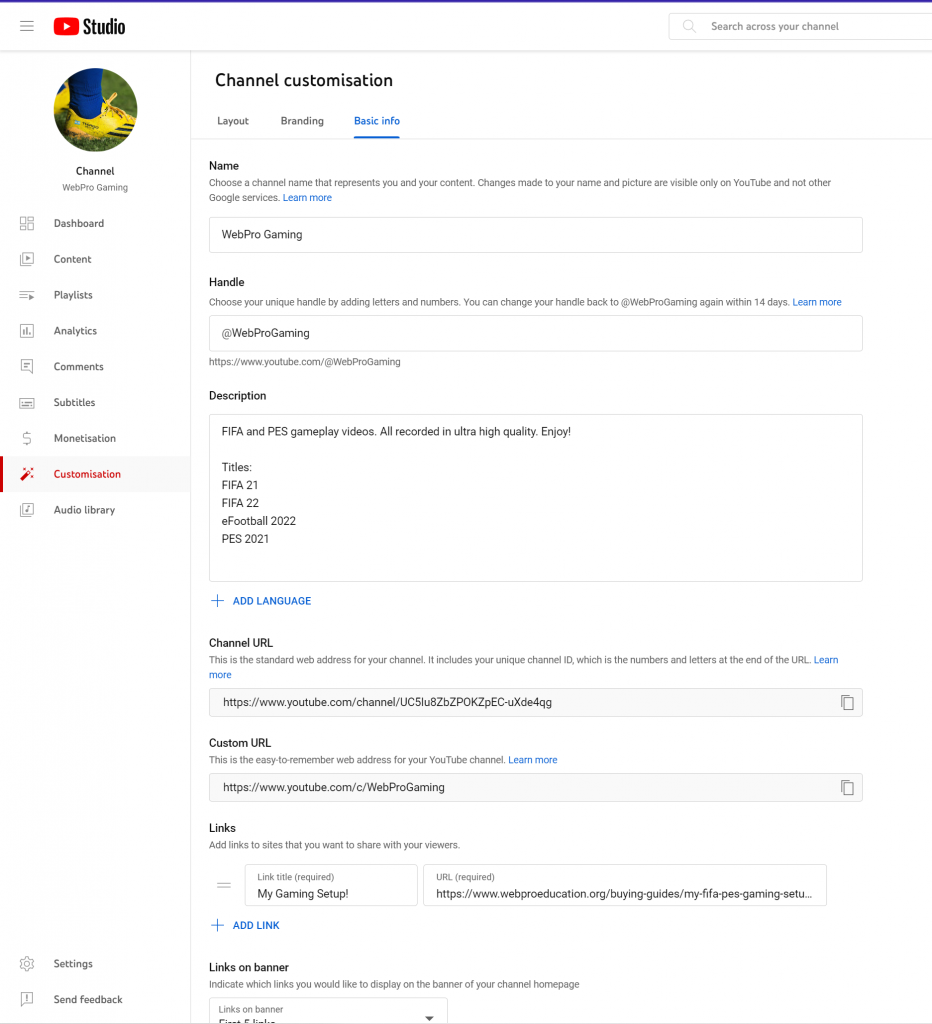 To simply change this, click on the handle text field and type in the desired handle. Once done, tap on Publish in the upper right corner to confirm the changes. Keep in mind that, if you don't like the current handle, you can change it back to default within 14 days.
That's it. You have successfully changed your YouTube handle. If you have any questions, let us know in the comment section below.
Also read: How To Setup Spatial Audio On AirPods Pro 2