To remove Face unlock from your Samsung Galaxy A14, you need to go into the settings and delete the saved Face recognition data saved in there.
Face unlock works well, especially on phones that respond well to this feature and do this very quickly. It can be a joy to use. If however, it doesn't respond as well as you need it to, you might want to explore other security options.
You may also want to delete face unlock data on your Samsung Galaxy A14 if you don't want to be using your face to unlock your phone anymore. If you can add face unlock data to your phone, it means you can remove it as well. It isn't the hardest task to do.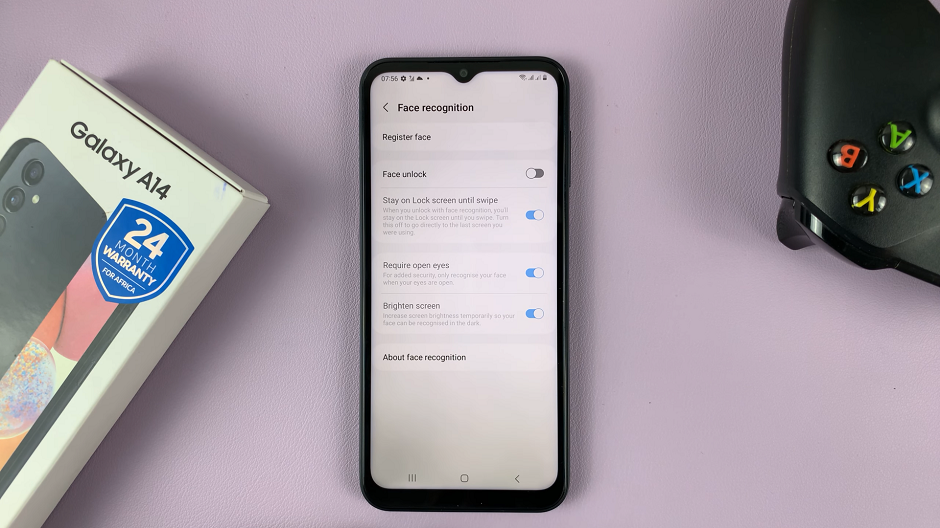 Read: How To Set Up Face Unlock On Samsung Galaxy A14
Remove Face Unlock Data On Samsung Galaxy A14
Go to Settings and scroll down to Security and Privacy.
Choose the Biometrics option under this menu.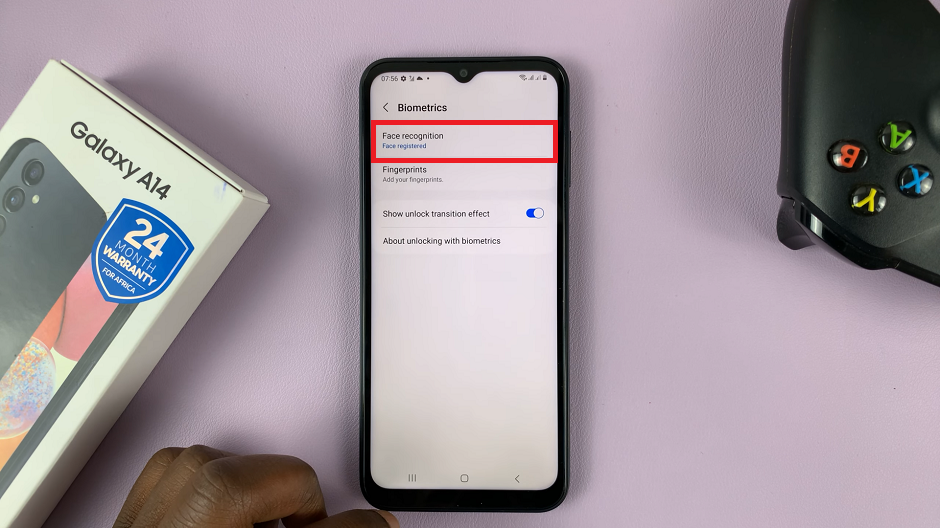 Tap on Face Recognition. Enter your PIN or pattern to access your face recognition data. This is necessary because it's sensitive data and it shouldn't just be easily accessible by anyone. A password can also be used if you have set it up.
An option you may have instead of removing the face unlock data is to disable face unlock by toggling off the Face Unlock option in the Face Recognition page.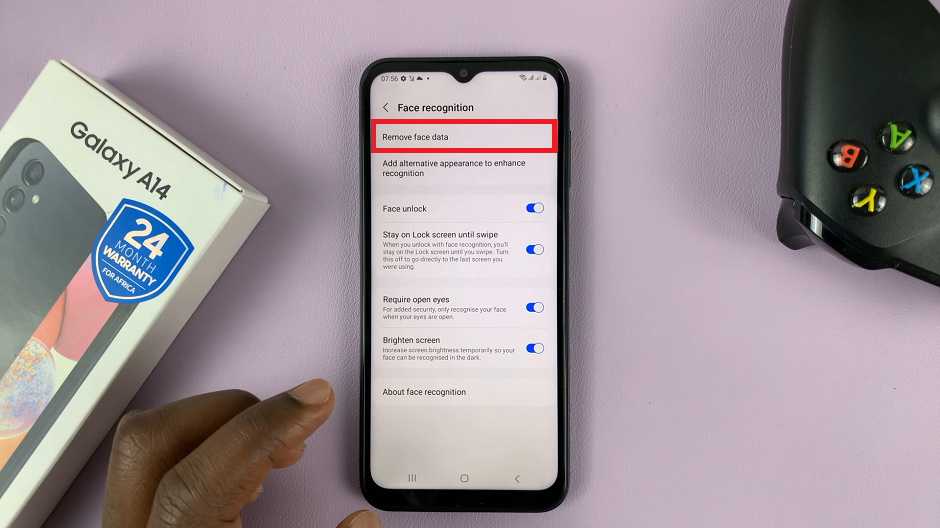 Select Remove Face Data. A pop-up will appear, from which you will need to confirm your choice to remove your facial data.
If you're having a change of heart, you can tap on Cancel instead. But that's not why we're here, so tap on Remove.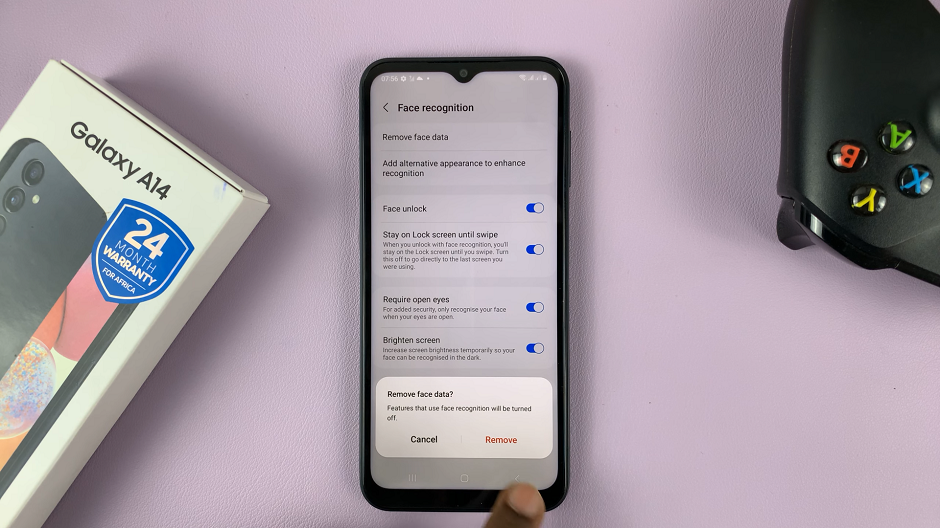 The facial data is going to be deleted and the Remove Face Data option will be replaced by Register Face. You can always add a face back again if the need arises.
Watch this: How To Delete or Remove eSIM Profile On Samsung Galaxy S23's