The Samsung Galaxy S23 lineup all support eSIMs and I'll be showing you how to delete or remove an eSIM profile on these Samsung Galaxy S23's.
I'm using the Samsung Galaxy S23 Ultra to demonstrate this, but this method will apply across the board to the Samsung Galaxy S23, S23+ and S23 Ultra.
Follow the instructions laid out below to delete or remove the eSIM profile from your Samsung Galaxy S23's.
Read: How To Insert SIM Card In Samsung Galaxy S23
Understanding the eSIM On Samsung Galaxy S23
An eSIM is a virtual SIM card with all your details from your service carrier and it has to be added on your Galaxy S23 for it to save your profile and start functioning. It can equally be removed from the SIM manager settings page where it was added, if you no longer want to use it.
If you want to add another eSIM profile without deleting this one, there's a provision to do this. It's possible to add more than one eSIM to your Samsung Galaxy S23, S23+ or S23 Ultra.
You can add as many eSIM card profiles as you would like on any of the Galaxy S23's. Use an eSIM and one physical SIM card, 2 eSIMs or even 2 physical SIM cards. Whatever combination you choose though, you can only use 2 SIM cards at a time on your phone.
Remove an eSIM Profile From Samsung Galaxy S23
This is a pretty straightforward thing to do. So, go to the Settings app.
Tap on Connections at the top of the Settings page and select the SIM Manager option.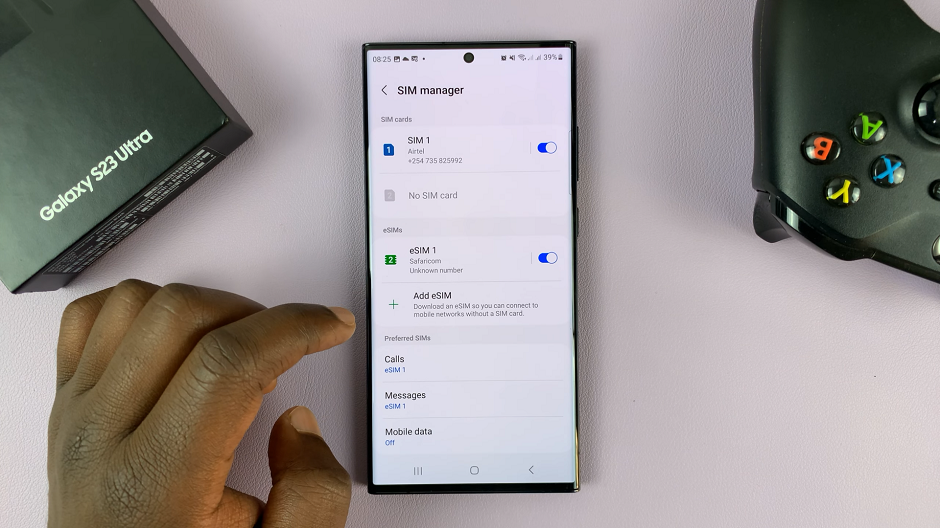 Find your eSIM under the eSIMs option. Tap on the eSIM you want to remove and select Remove from the resulting page.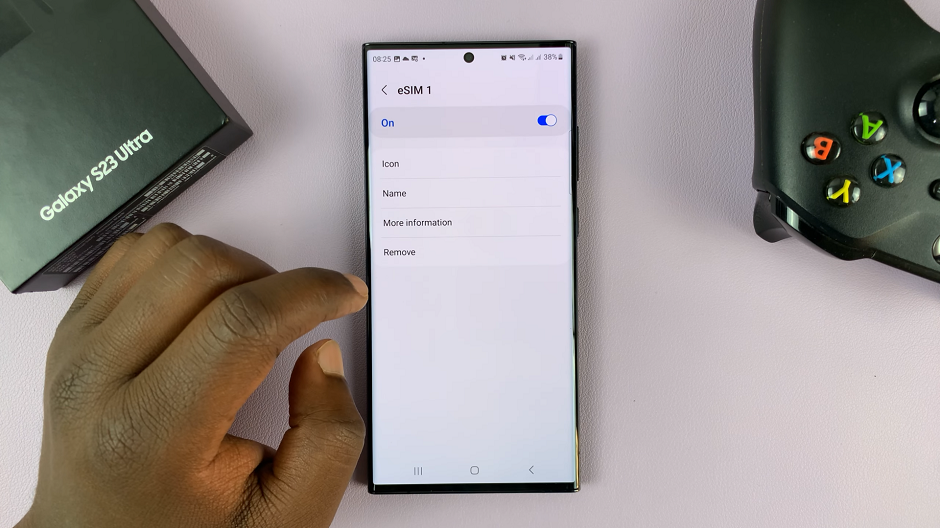 Verify your identity via fingerprint or whatever security measure you had set. This prevents just any person from removing your profile intentionally or accidentally.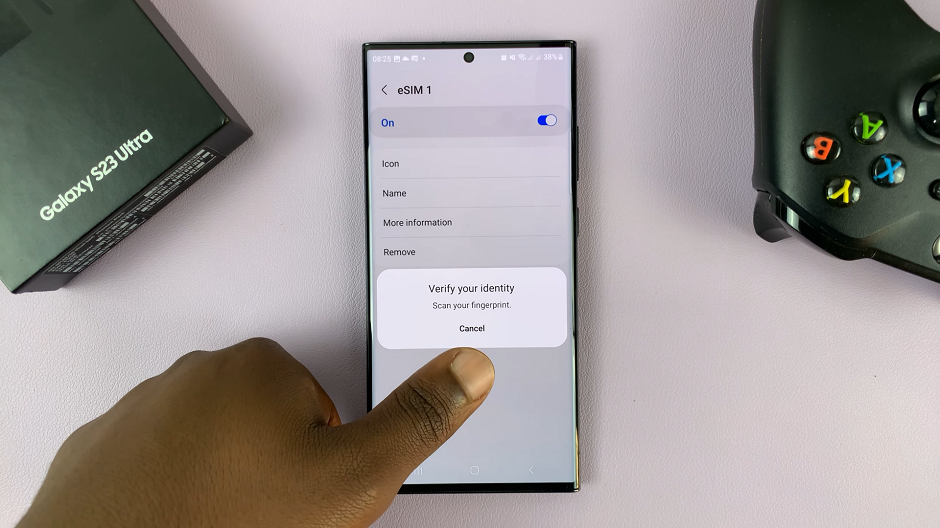 Confirm you want to remove the eSIM, by tapping on Remove once again from the pop-up. Your eSIM will be removed completely and will no longer appear in the SIM Manager settings.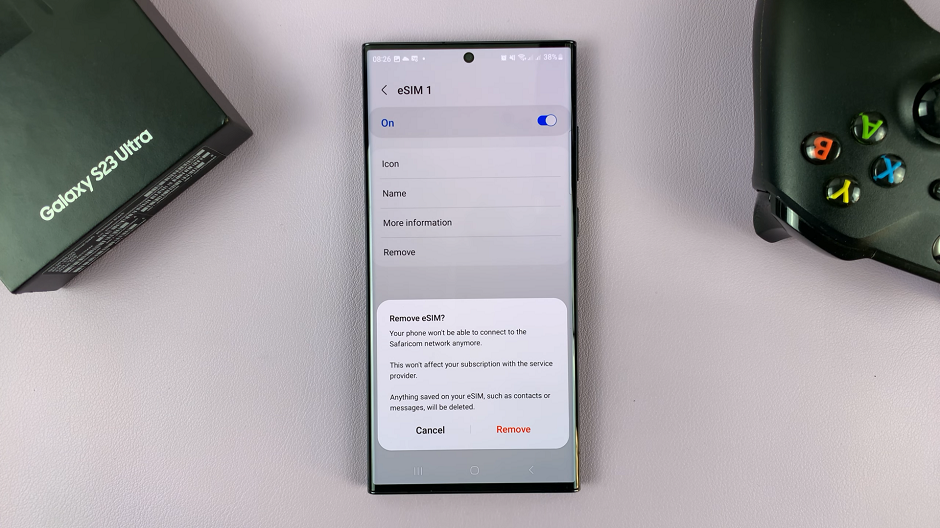 This means that your eSIM profile has now been deleted. You can always re-add the same eSIM profile you deleted or add an entirely new one from scratch, using this process.
Watch: How To Delete or Remove Face Unlock Data On Samsung Galaxy A14