With Whatsapp, Instagram and Facebook messenger getting the dark mode feature, it was just a matter of time before Facebook redesigned the desktop interface, to include a baked in 'Dark mode' and an overhaul of the interface. 
Facebook is in the process of rolling out dark mode for the desktop interface for users across the world. This dark mode feature is part of a brand new Facebook interface. 
As soon as the new Facebook interface is available for you, then next time you launch Facebook,  you'll either see a pop up prompting you to use the new Facebook,  or an option in the drop down menu to 'Try New Facebook'.
Then you'll see the new Facebook interface. I have to say, it's a much cleaner look when you first glance at it. I haven't spent enough time with it yet to give you my full thoughts but I have spent just enough time to learn how to enable dark mode!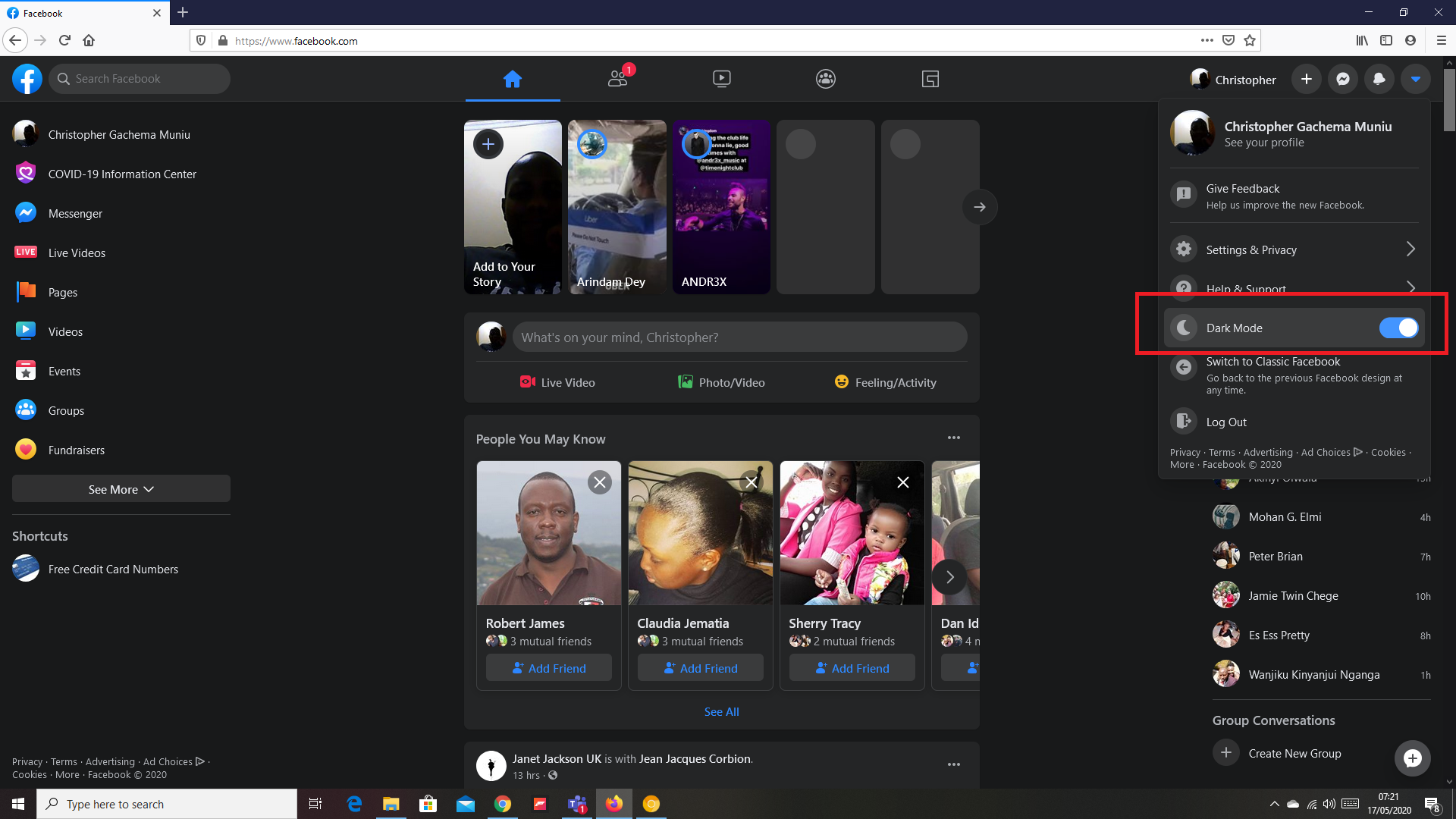 How To Enable Facebook Dark Mode:
Click on the drop down arrow which has now shifted to the extreme right side of the interface, from the drop down menu, click on the switch next to 'Dark Mode'. Every white space literally turns dark and the text turns white. Try it today!
It's very visually appealing especially with the media popping out from that dark background. We can still argue about the optical benefits of dark mode and how it alters your sleep pattern and overall health, but it's nice t finally see this long over due feature.
You can always disable dark mode if you wish to following the same process. And you can also revert to the classic Facebook interface that does not feature dark mode! Facebook is still experimenting with the dark mode feature a the moment.
Let me know what you think. Also watch my video on this here: Facebook Dark Mode