Chess.com is one of the most popular online platforms for playing chess, offering a vibrant community of chess enthusiasts from all around the world. Apart from providing a seamless chess-playing experience, Chess.com also allows users to personalize their profiles with various features, including changing their flag.
The flag on Chess.com represents your country of origin or the country you want to associate with in the game.
In this article, we will guide you through the process of changing your flag on Chess.com, enabling you to proudly display your national pride or any other preference.
Also Read: How To Add Friends On Chess.com
How To Change Your Flag On Chess.com
Firstly, log onto your account on the Chess.com website. You can either click on "Edit" at the top of your profile picture or username or go to "Settings" and tap on Profile.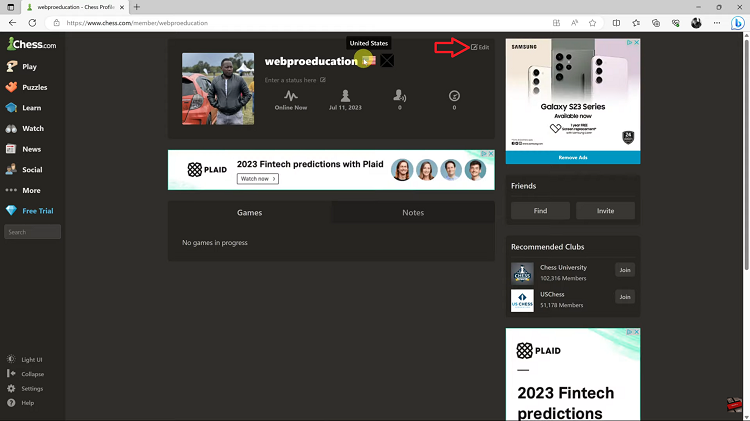 In the profile editor, scroll down until you find the option "Country". Tap on it then scroll through he menu provided and select the nation you wish to represent.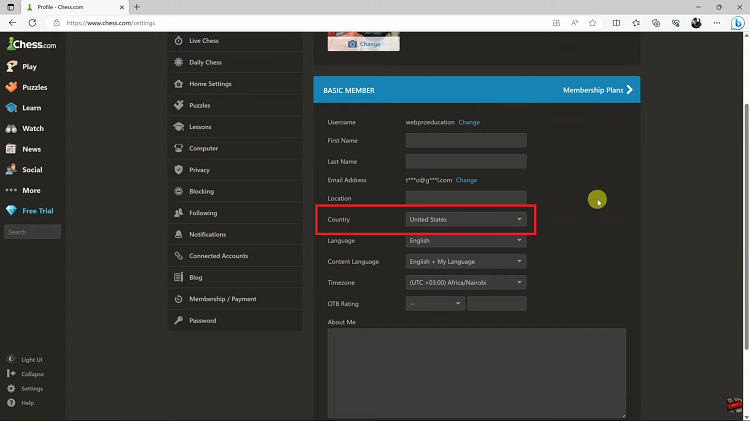 After selecting your preferred flag, click the "Save" button at the bottom of the profile editor.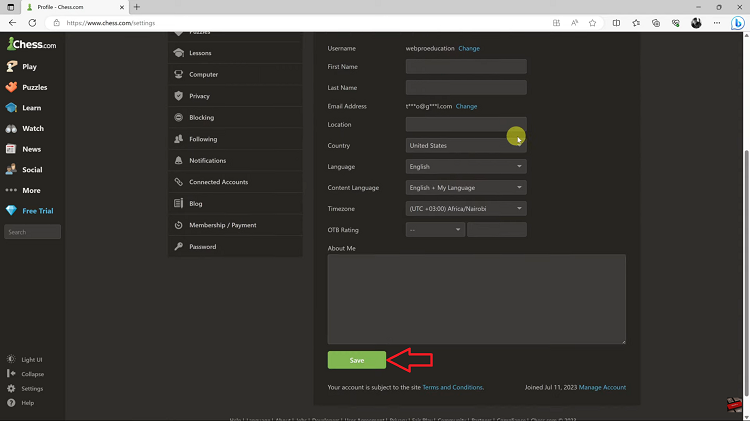 To confirm that the flag change was successful, simply check on your profile. Your new flag should now be proudly displayed alongside your username.
Keep in mind that the ability to change your flag is not restricted. And thats how to go about it. Its an easy and straightforward process. Let us know in the comment section below if you have any questions or suggestions. If you found the article helpful, please share it with your friends.