Chess.com has emerged as a go-to platform for chess enthusiasts worldwide, offering a thriving community of players and a plethora of resources for learning and improving your chess skills. One of the essential features that Chess.com provides is the ability to add friends to your network.
Adding friends not only enhances your playing experience but also fosters a sense of camaraderie within the chess community.
In this article, we will guide you through the step-by-step process of adding friends on Chess.com.
Also Read: How To Change Username On Chess.com
How To Add Friends On Chess.com
First, log into the Chess.com website. . Next, locate the search bar on the left side of the screen. Type in the correct username of the person you want to befriend and ensure you spell it accurately.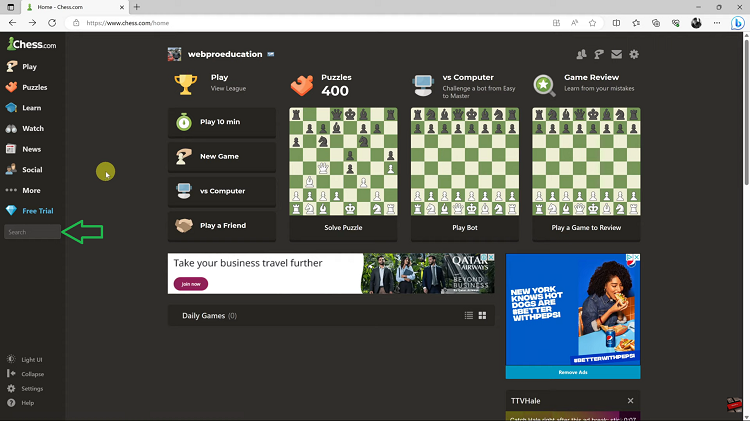 Once you find the person you wish to add, click on their username to access their profile. On their profile page, you'll find an "Add Friend" button; simply click it to send them a friend request.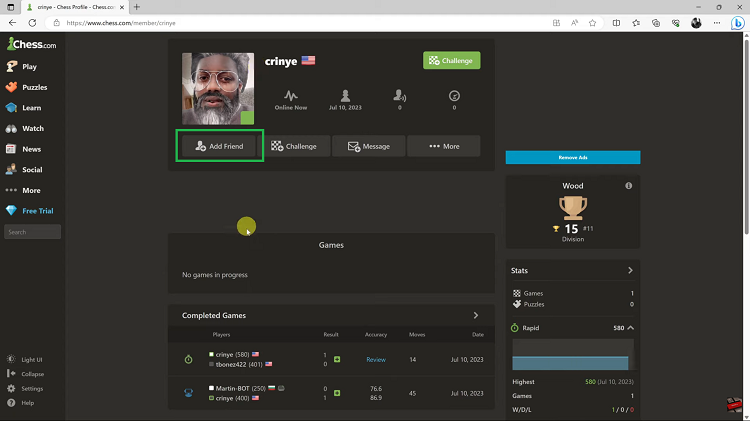 After sending the request, the other person will receive a notification and have the option to accept or decline it. You'll be notified once they respond, and if they accept, you'll have successfully added a new friend to your Chess.com network.
Enjoy the game with like-minded individuals. you'll be able to add friends, challenge them to games, and interact with them enhancing your chess experience.