Chess.com is a popular online platform for chess enthusiasts, offering a wide range of features and opportunities to improve their skills, play against opponents worldwide, and join a vibrant chess community.
However, sometimes users may want to update their usernames for various reasons, such as personalization or rebranding.
This article will guide you through the simple steps to on how to change your username on Chess.com.
Also Read: How To Activate Chess.com Account
How to Change Your Username on Chess.com
Open the Chess.com website and log into your account. Then go to settings on the panel on the left side of the screen.
Next, tap on "Profile" to enter your profile settings. You'll see an option labelled "Username". Next to that, tap on the word "Change" to customize your username.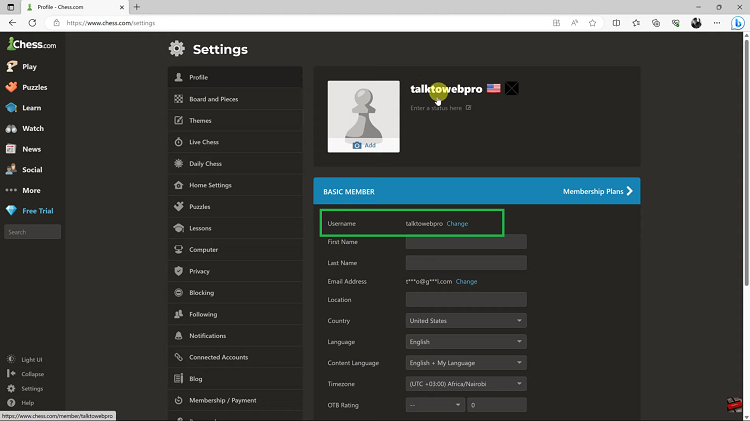 Enter your new username and your current password to confirm your identity. To save your changes, simply tap on the Save button.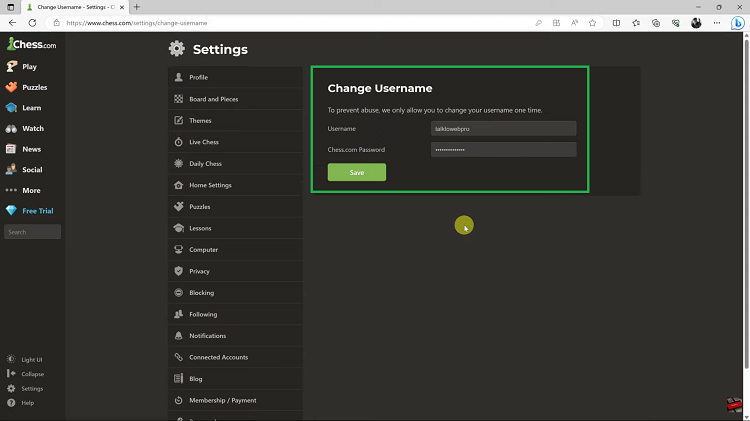 And that's how to go about it. Its an easy and straightforward process. Let us know in the comment section below if you have any questions or suggestions. If you found the article helpful, please share it with your friends.