Netflix has a huge library of movies and T.V. shows available for all subscribers in all parts of the world who speak different languages. If you have friends and family over who speak a different language, or maybe you just want to polish up a foreign language by binge watching your favorite series in that language, Netflix has you covered.
Netflix has many shows on the platform with audio and subtitles in different languages. Somw will have both and some will have either. May the odds be with you!
How To Change Language On Netflix:
You can change the language of the Netflix show you're watching while it's playing from the subtitle menu.
PC:
On your computer,  you'll see the options when you move your mouse while the show is playing. Click on the subtitles icon in the lower right side of the screen. Then you can select the audio and/or subtitle language you want.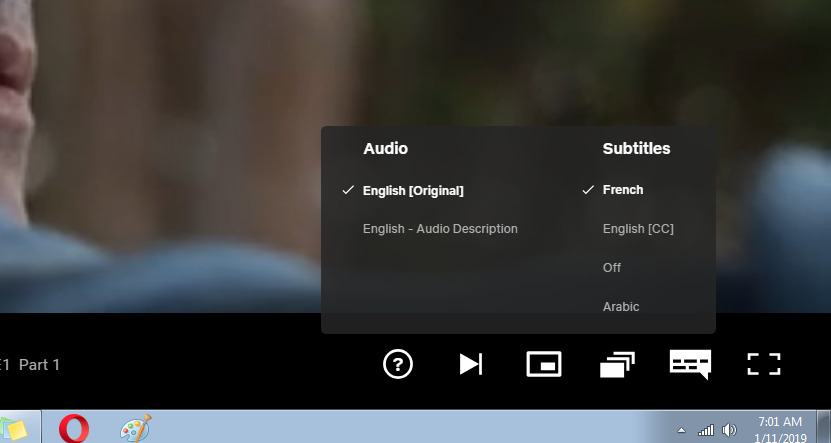 On Mobile:
On the Netflix app for both Android and iOS,  just tap on the screen when the show is playing,  then tap on the Audio and subtitles icon at the bottom. Then select the language you want for subtitles and audio.
Smart TV's and Set Top Boxes:
For most smart TV's and set top boxes, you just pick out the show you want to watch, then at the options panel, you just pick the audio and subtitle language you want to watch in.
Availability Of Foreign Netflix Languages:
Not all extra languages are available by default. Netflix attempts to provide the languages spoken in your region only; probably to reduce data load.
So you have to go into settings and change the interface language to the language you intend to watch in to increase your chances of getting the audio and subtitles you want.
Go to your PC, open any browser and log in to your Netflix account. Then navigate to your account settings page by clicking on your Profile icon and selecting 'Account'. Then scroll down to 'My Profile',  select 'Language' and choose from a list of over 22 different languages.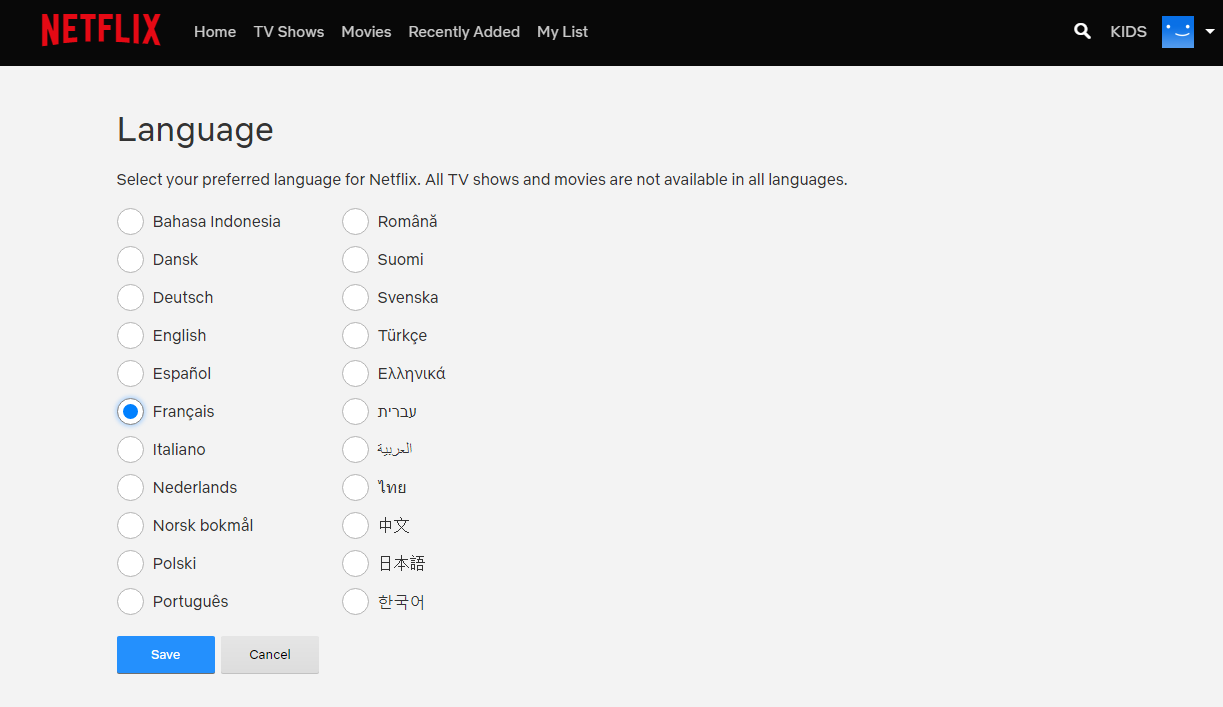 When you change the language from your PC, the changes will affect your Netflix account in all other devices.