Here's how to change font size and font style on the Samsung Galaxy A14. You can simply adjust them from the settings page.
Both of these settings are on the same settings page and it takes pretty much the same process to get to them . However, they have their own separate settings to follow through to make the desired changes.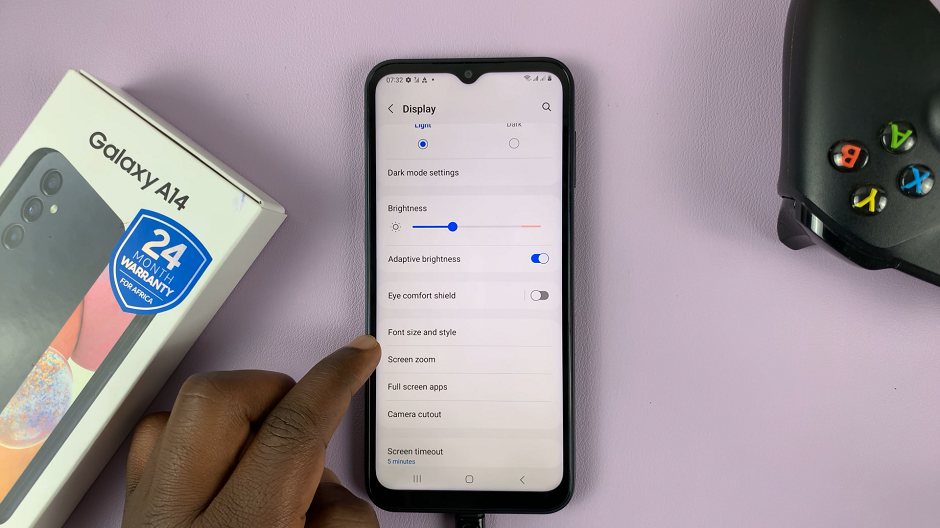 If you find your font size small, you can change it to a bigger font. If the font is big for you, you can change it to small. A relatively medium font size can also be applied.
Read this: How To Take One-Handed Screenshots On Samsung Galaxy A14
Change the Galaxy A14 Font Size
To get to the font size settings, go to the Settings app.
Scroll down and tap on Display. Select Font Size and Style from the Display page.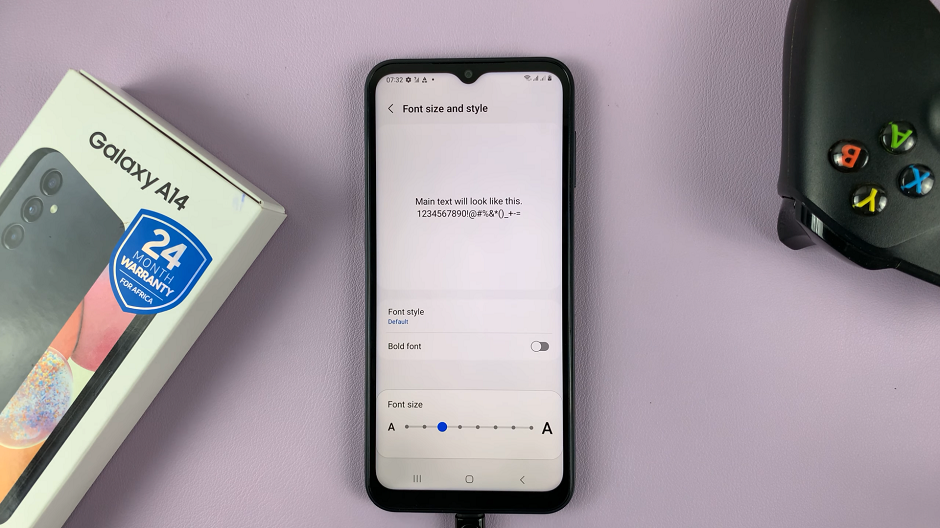 Use the font size slider at the bottom to increase or reduce font size to your liking.
Change Your Font Style
The font style changes the appearance of your text based on the available font you choose. You can try different font styles to experiment with on your phone. You can get the font styles from Galaxy Store.
Font styles appear in categories of free or paid font styles. This is where you'd need to choose, based on preference, where you want to get your best font style.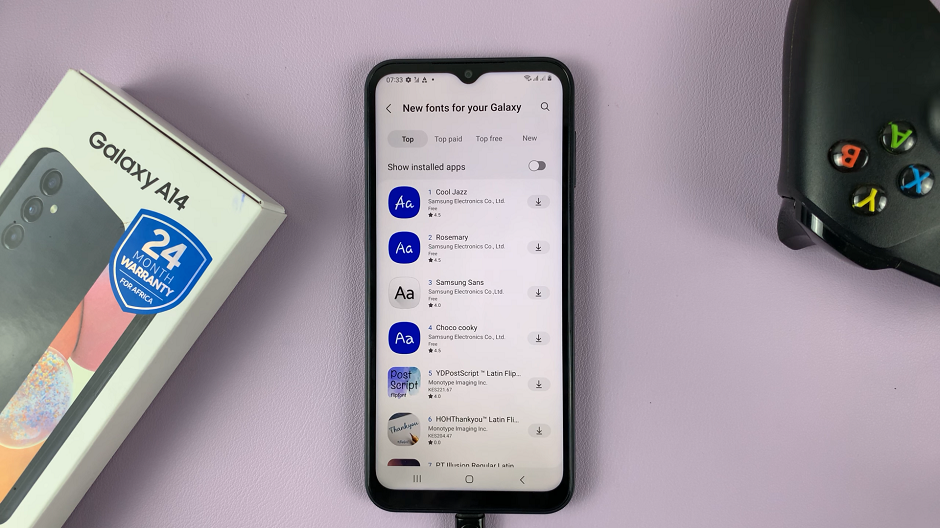 All you need to do is go to the Settings app.
Scroll down and tap on Display. Select Font Size and Style.
Tap on Font Style and choose from the available styles if you prefer them.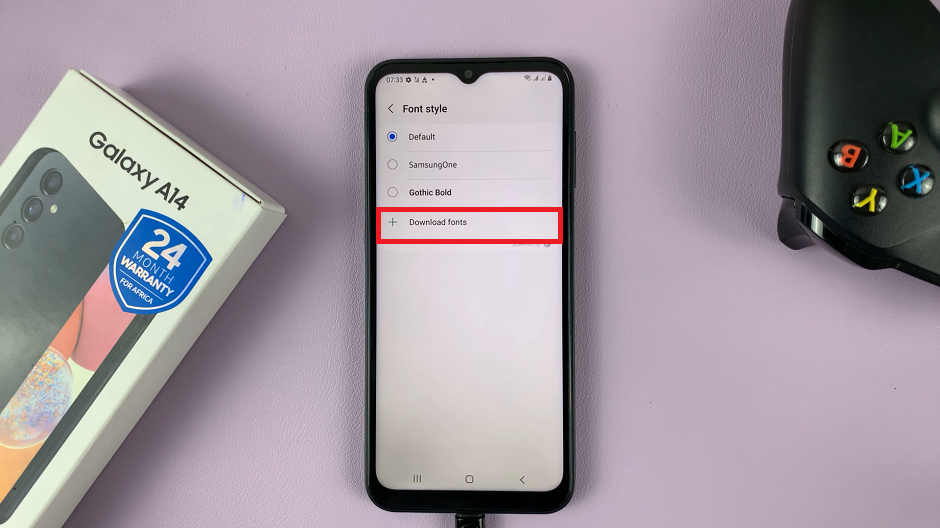 If you don't fancy any of the ones available, tap on Download Fonts to download new font styles from the Galaxy Store, then choose and install your preferred font.
The font will be applied as soon as you tap on apply, after the download is complete.