Email has become an integral part of our daily communication, whether it's for professional purposes or staying in touch with loved ones. While plain black text gets the job done, sometimes you may want to add a personal touch or emphasize certain points with vibrant colors.
If you're an iPhone user looking to make your emails more visually appealing, you'll be delighted to learn that changing text color is a straightforward process.
In this article, we'll walk you through the steps to change email text color on your iPhone.
Also watch: How To Rotate a Photo On iPhone
How To Change Email Text Color On iPhone
Start by opening the Mail app on your iPhone and tapping the "Compose" button to create a new email. Enter the text you want to send in your email, including the section(s) you wish to highlight with different colors.
At this point, press and hold on the text you want to modify. After selecting the text, a small black menu will appear above your keyboard. From here, choose the font icon "Aa" then select the "Color Tool" icon represented by a circle.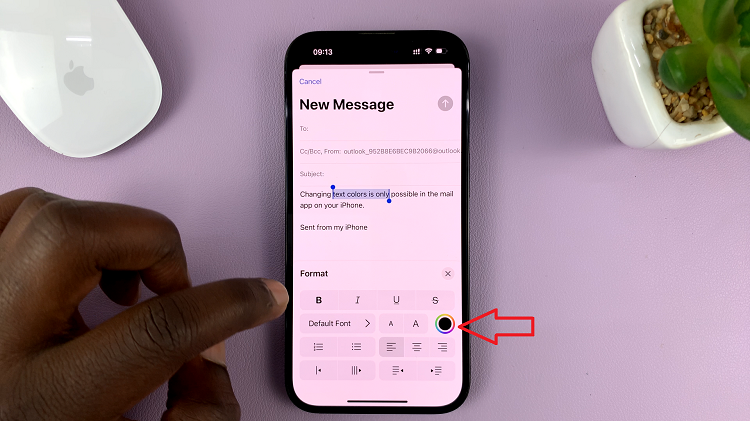 Now, choose the color that you desire or find appealing to you. Once you make your choice, you can exit the settings by tapping on the "X" icon.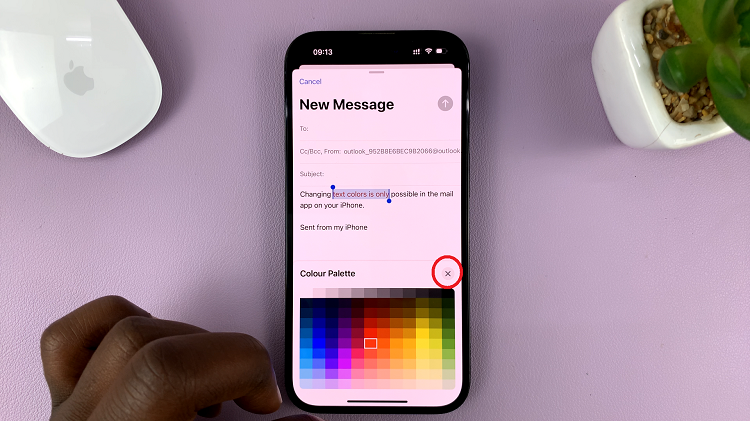 By following the simple steps outlined in this guide, you can effortlessly customize your emails, whether you're making important points in a work-related email or sending a heartfelt message to a friend. Feel free to share the article with your friends.