The PlayStation 5 allows you to back up your saved data to the cloud if you have a PlayStation plus subscription. This is important so that you may not lose your game data in case you encounter any issues with your console.
Any uploaded saved data will be stored in the PlayStation Plus cloud, and you can retrieve the data at anytime you wish. You can even reset your console then download your game save data from the cloud storage.
Firstly, you're required to have a PlayStation Plus subscription to back up your data. With the PlayStation Plus, you get up to 100GB worth of cloud storage.
Watch : Gran Turismo 7 – Dynamic Weather Gameplay
How To Manually Back Up PS5 Data to PS+ Cloud
On your PS5 console, select Settings. Under the settings page, scroll down to Saved Data and Game/App Settings and click on it. Click Saved Data (PS5) then Console Storage. This will show you all the games that are currently installed on your console and the data that is allocated to each.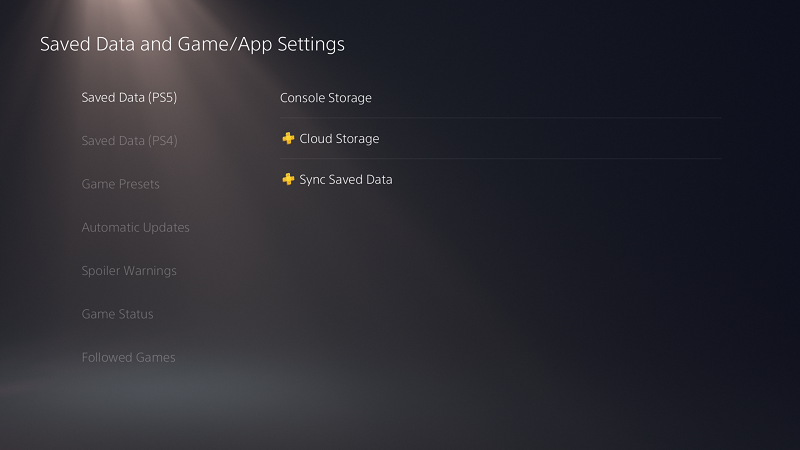 Select the games you wish to back up. If you want to back up all games, simply choose Select All. Once done, select Upload to begin uploading the saved files to the cloud. Depending on the size of the data, it might take a while to upload.
How To Enable Automatic PS+ Cloud Back Up On PS5
You can also enable automatic Sync that backs up your data periodically in the background. Simply, under Saved Data (PS5) select Sync Saved Data > Auto-Sync Saved Data > Turn on Enable Auto-Sync.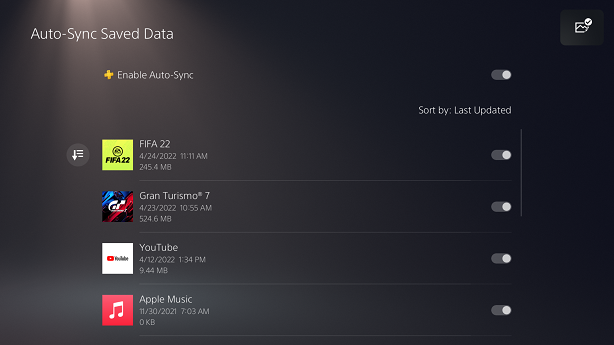 Most of these backups will be happening when you console is in rest mode as long as you have allowed internet connection in rest mode.