Notifications are great for keeping us in the loop with what's going on in our smartphones. Like call and text message notifications, the apps in our smartphones also send us notifications. Facebook, Twitter, Whatsapp and Instagram are all notification intensive apps.
You will also get notifications from games and other apps installed on your Droid. If not checked, these notifications might get out of hand and become very annoying and destructive. The way notifications appear on your phone Fortunately there is a way to manage notification on your Android so that you only get the notifications you need.
There are two levels of notification management on your device. App level notification management and operating system notification management.
App Level Notification Management:
As the name suggests, app level notification management is where you manage the notification from the specific app. Most applications have a way of managing the notifications you receive from them. There you can choose what notifications to receive and which ones not to. So you can dig into the settings of specific apps and manage the kind of notifications you receive from there.
Here is an example of app level notification management. Managing Facebook notifications on Android.
O.S. Level Notification Management:
Operating system level management is where you manage the notifications from your phone settings. Here, you can also choose how notifications appear on your home screen. You also have the option to turn on "Do Not Disturb" for all notifications for a period of time. You can also shut down notifications completely from the specific apps you choose. So many ways to manage your Notifications.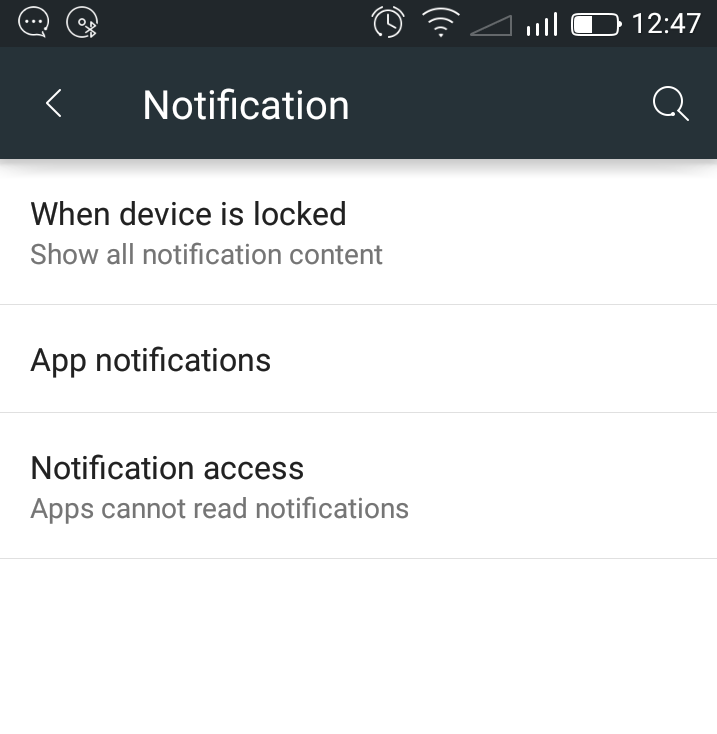 Turn Off Notifications for Specific Apps:
To turn off notifications for specific apps, go to Settings>Sound and Notifications>Notifications and others>App Notifications. You'll see a list of all the apps on your device. Select the app you want to block notifications from and 'Block'. all Notifications from that app will be blocked.
Show/Block Notification Content:
After choosing what notifications to block and which ones to allow,  you can choose how the ones you allow appear. Android phones by default, display your notifications and it's contents on the lock screen. This might lead to invasion of privacy especially when your phone is placed on a table or is in someone else's hands. To stop this,  go to Settings>Sound and Notifications>Notifications and others>When Device is Locked  Choose the 'Don't show notifications at all option'.