The first Android operating system was released in 2007 and since then, Google and co.  have been improving the operating system and have turned it into a modern day mobile platform that can compete with Apple's iOS.
Since the first version was released,  they have released new versions every year, with added features and functionality to cater for modern day user needs.  Every version that is released is more powerful and more efficient; most of the time anyway.
The versions have numbers and names. The versions themselves might have updates usually to fix an error or a bug in that version.  You can tell what version of Android operating system you are running on your device and here is a brief break down of every version.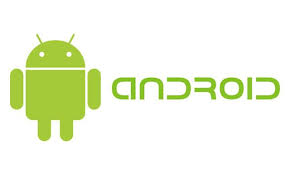 Android Version 1.0 Apple Pie
This is where it all began in September 2008.  A simple OS with a YouTube app, Google maps,  Gmail Synchronization and a simple web browser.  Android was barely known by anyone as people still used Nokia's Symbian and Samsung's Java.
Android Version 1.1 Banana bread
One year later, the ability to hide and show the numeric keyboard was added as well as the ability to save MMS attachments.
Android Version 1.5 Cupcake
Barely three months after Banana bread,  Google released a new version that had bluetooth,  video recording and playback and a keyboard with text prediction.
Android 1.6 Donut
In this version,  Google added a gesture framework that allowed users to control some features using gestures. Google also added turn by turn navigation.  The technology we use to mostly play games today; especially in driving games where you tilt the phone to change directions.
Android 2.0 Eclair
This version was released in October 2009.  Google added the ability to zoom pictured and other media.  An updated user interface was also seen in this version and an upgrade to bluetooth 2.1 which is faster.  This version also saw the introduction of live wall papers.  This version had two updates 2.0.1 and 2.1 which saw nothing more that a faster and more responsive user interface.
Android 2.2 Froyo
Released in May 2010, the Android browsers could now support animated Gifs and support file uploads. USB tethering was also first introduced to the Android platform at this stage and the ability to install applications to the expandable memory.  There were also general speed improvements in this version.
Android 2.3 Gingerbread
In December 2010, Gingerbread was released.  This ewas the first version to support video calling. There was also improved copy/paste and keyboard use.  This version also inroduced Near field communication to Android devices.
At this stage,  Google added developer features to the Android OS.  Developers could create apps and test them from their devices running this operating system.
Update 2.3.4. added voice chat using Gtalk.  Update 2.3.6 fixed the problem that was there with voice search.
Android 3.0 Honeycomb
This version had better tablet support that the previous ones. It also started multi core support and this helped to make devices run faster and more efficiently.  This version also saw the beginning of game pad and joystick support and resizable home screen widgets.
Viewing of recent applications started in this version back in Feb 2011.  Updates in July and September saw the optimization for a wider range of tablets,  and introduction of automatic updates to the app store.
Android 4.0 Icecream Sandwich
In October 2011, Google introduced icecrean sandwich. The main new feature here was the new lock screen actions; i.e. patterns.  Wifi direct was also introduced and better text input with text prediction and and spell checking. There was also the ability to control network data.
An update in 4.0.1 introduced face lock using facial recognition to unlock your phone. web browsers in this update were able to support upto 16 open tabs.
Android 4.1 Jelly Bean
Introduced in July 2012, the major changes in this version were the introduction of wireless charging and the 4k resolution support.
Android 4.4 KitKat
This version was first released in October 2013.  The main improvement was the addition of screen recording.  Users could do screen casts of their device screens.  Subsequent updates mainly fixed bugs and enhance security.
Android 5.0 Lollipop
When it was released in October 2014,  it introduced an improvement in battery consumption.  An update (5.1) in March 2015 introduced the multi sim card support and the ability to lock your phone if it is lost or stolen.
Android 6.0 Marshmallow
Released in October 2015,  this version introduced fingerprint authentication support ans USB-C support.  An update three month later (6.0.1) added new emojis to the operating system.
Android 7.0 Nougat (August 2016)
This is currently the latest Android operating system.  This version has better performance than its predecessors. The multi window mode is the biggest improvement in this version.  It handles multi tasking better.