You have a new or updated Android device and you'd like to know for sure what version of the Android operating system is running on your phone.
If it's new,  you'll probably read it or be told at the shop where you are buying.  If the phone has been in use for a while and has gone through a couple of updates,  you might not be so sure.
The best way of knowing for sure, what Android version you have and if you have any updates of that version installed is by checking in the operating system itself.  There's a way Android users can check what operating system version they are using.
Go to your Android device menu and tap on the settings icon. Scroll down the 'settings' to find 'About Phone'. Tap on it.  You'll see information about the device you're using and the operating system.  Most importantly, you'll see 'Android Version'.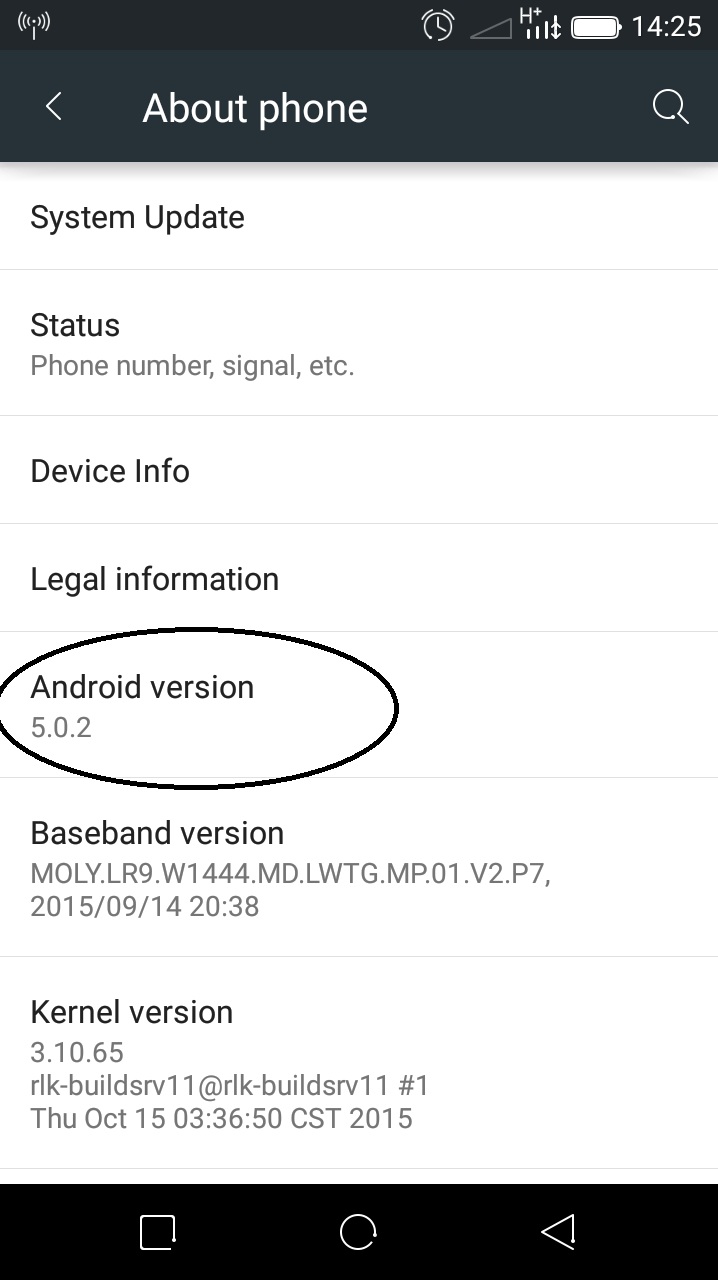 The version is usually indicated using the number.  You can use the table below to find out the version name you are running.  You might not see the exact version number in the table below.  This might be because of updates.  Check the range in which your version number lies and you'll know the version name.
Code name
Version number
Initial release date
API level
N/A
1.0
23 September 2008
1
1.1
9 February 2009
2
Cupcake
1.5
27 April 2009
3
Donut
1.6
15 September 2009
4
Eclair
2.0 – 2.1
26 October 2009
5–7
Froyo
2.2 – 2.2.3
20 May 2010
8
Gingerbread
2.3 – 2.3.7
6 December 2010
9–10
Honeycomb
3.0 – 3.2.6
22 February 2011
11–13
Ice Cream Sandwich
4.0 – 4.0.4
18 October 2011
14–15
Jelly Bean
4.1 – 4.3.1
9 July 2012
16–18
KitKat
4.4 – 4.4.4
31 October 2013
19–20
Lollipop
5.0 – 5.1.1
12 November 2014
21–22
Marshmallow
6.0 – 6.0.1
5 October 2015
23
Nougat
7.0
22 August 2016
24