The Google play store has a plethora of browsers for Android users.  It's no wonder you will find yourself with more that one browser installed on your Android device but sometimes you need on as your default browser.
Most people,  including me,  have more that one browser on their computers and Android devices.
On Android you can make your favorite browser your default browser.  The default browser will open any links and saved web pages you need to open on your Android device.
How To Set The Default Browser On Android:
To set the default browser on your Android device, tap on any link (from Whatsapp,  Facebook, messages,  e.t.c.) to open it.  Before the link opens,  you will be asked which browser you want to open the link with. Select the browser you want and tap 'Always' at the bottom.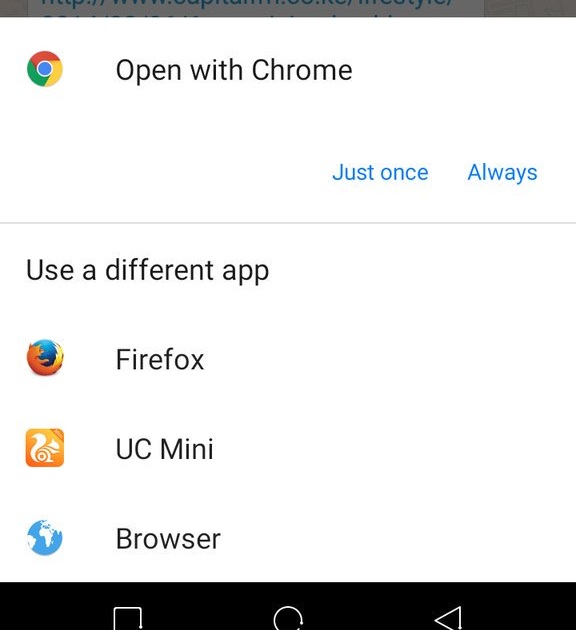 All links will be open using the browser you chose.  That will be your new default browser.  To change the default,  go to 'settings'  and tap on 'Apps'.  Select the current default browser and clear the cache data.  This will remove the default setting from that browser.  Then repeat the steps in the paragraph above and choose your new default.
NB:  Android Marshmallow has a feature for setting and changing default apps on your Android device.  Check out how to change your default app (browser) in Android Marshmallow.