like on the web interface,  you can also change your Twitter profile picture using the official Twitter app on your Android device.
If you don't have the app on your device,  you can install it from here.  Launch the app and sign in to your account.  Then you can follow the following steps.
Tap on the Twitter menu in the upper right side.  The three dots arranged vertically in the upper right corner of the app.
From the menu,  tap on your name, username or current profile picture to open your Twitter profile page.
On the Twitter profile page,  tap on the 'Edit Profile' button. This will male your profile info including your profile picture and cover photo editable.
Tap on the icon in your profile picture box and select how you want to upload your new profile picture.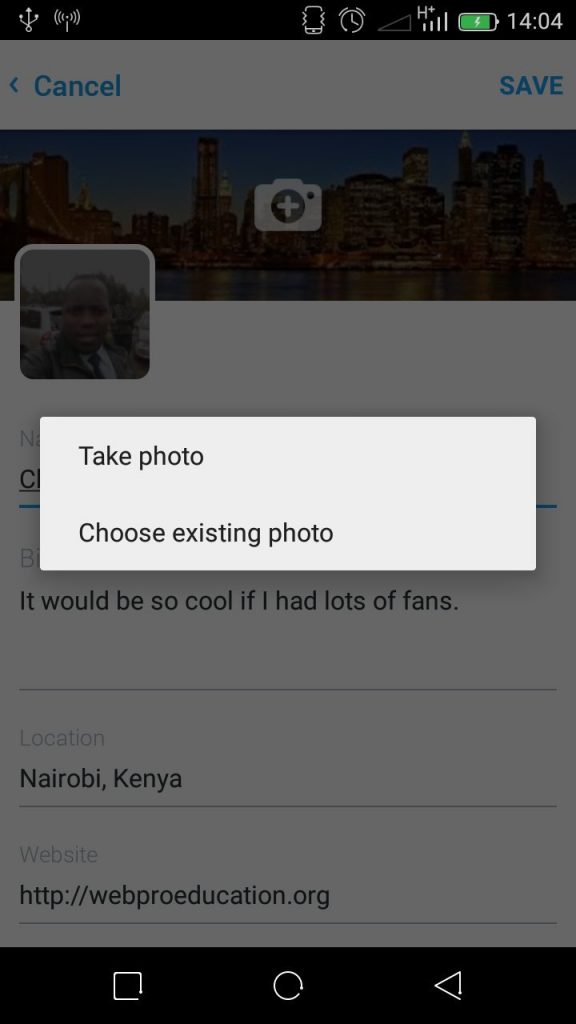 You can take a photo with your device camera or upload a photo from your device memory.  Once you select a new profile picture,  tap on 'SAVE'  at the top right side.