Subscribers to your YouTube channel will get notifications when you post something on YouTube.
To make your YouTube activities reach your Twitter followers,  you can connect your YouTube and Twitter accounts.
Your YouTube activities will be shared automatically on Twitter. Launch your web browser and navigate to youtube.com  Sign in to your account if you haven't already.
Then navigate to your account settings page.  Click on Connected accounts on the left hand side menu.  Or simply follow this link to go to your account sharing menu: https://www.youtube.com/account_sharing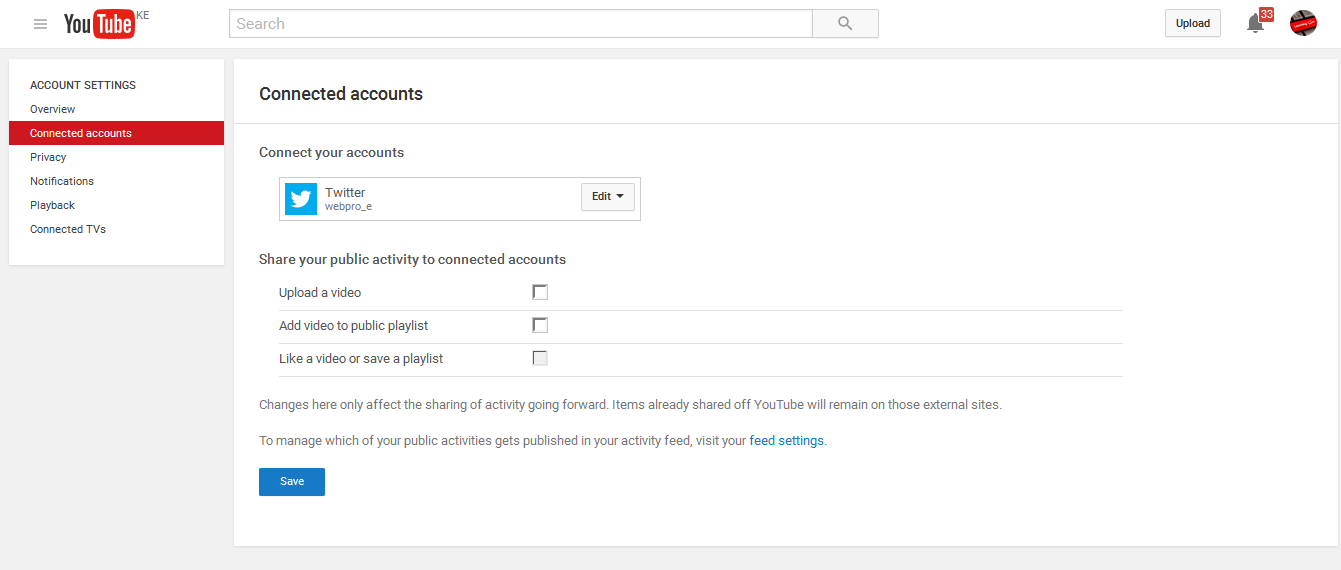 Click Connect button next to Twitter to connect your YouTube account to Twitter. You can select which YouTube activities you want shared to Twitter at the bottom.
You can disconnect your account any time to stop YouTube from posting your activities on twitter.