The Apple Watch has become an indispensable companion for iPhone users, offering a seamless way to stay connected and access important information without constantly reaching for your phone.
WhatsApp, being one of the most popular messaging apps worldwide, can also be integrated with your Apple Watch. With this, it allows you to receive incoming messages and alerts without having to constantly check your iPhone.
If you want to allow WhatsApp notifications on your Apple Watch, follow the step-by-step guide below.
Watch: How To Enable Always ON Display On Apple Watch
How To Allow WhatsApp Notifications On Apple Watch
First, make sure that you've enabled WhatsApp notifications on your iPhone. To do so, go to "Settings" > "Notifications" > "WhatsApp." From here tap on the toggle icon on "Allow Notifications" to enable notifications.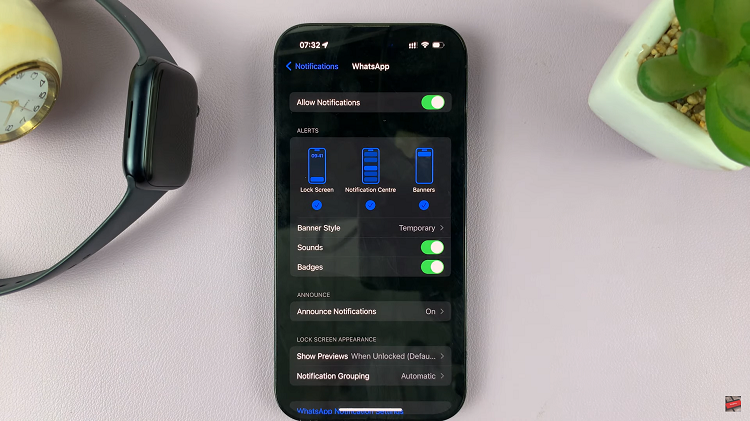 After you've enabled the notifications, open the Watch app on your iPhone then scroll down and select "Notifications."
At this point, find "WhatsApp" from the list of apps and tap on it. To get WhatsApp alerts on Apple Watch, tap on the toggle switch next to it.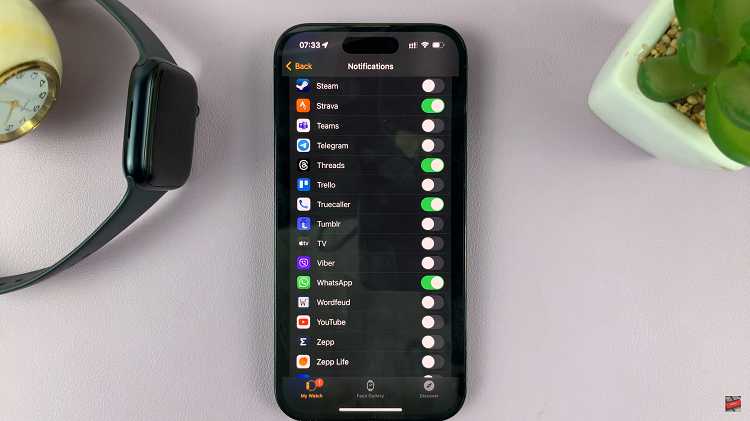 By following the simple steps outlined in this guide, you can seamlessly integrate WhatsApp with your Apple Watch and enjoy the convenience of instant notifications without frequently checking your iPhone.