Apple Watch is known for its seamless user experience and innovative features. One such feature is VoiceOver mode, which enhances accessibility for users with visual impairments or those who prefer auditory assistance.
With VoiceOver mode, your Apple Watch can audibly describe the contents of the screen, making it easier to navigate and interact with the device.
In this article, we'll guide you through the simple steps to turn on Voice Over mode on your Apple Watch.
Watch: How To Switch ON Apple Watch
How To Turn ON Voice Over Mode On Apple Watch
First, raise your wrist to wake up your Apple Watch. From here, press the 'Digital Crown' and tap on the "Settings" icon, which is represented by a gear-like symbol.
Next, scroll down until you find the "Accessibility" option and tap on it to access the Accessibility settings.
Within the Accessibility settings, locate the "VoiceOver" option. When you find it, tap on the toggle switch to turn on VoiceOver mode.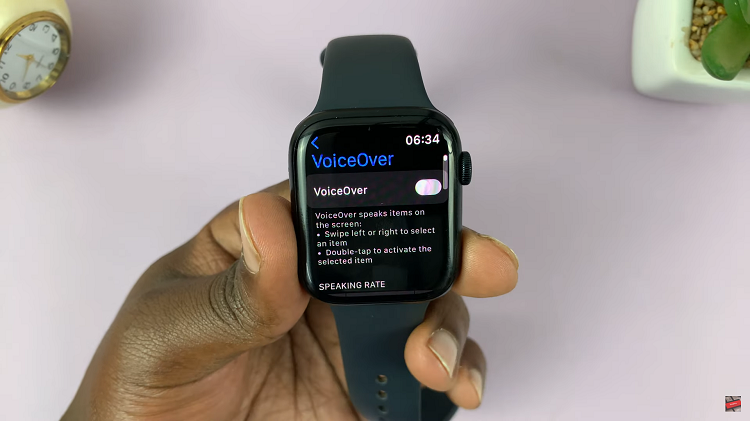 By following the steps outlined in this article, you can easily enable VoiceOver on your Apple Watch and start enjoying its benefits right away. Embrace the power of VoiceOver and make your Apple Watch experience more inclusive and user-friendly.