The Apple Watch is not just a smart timepiece; it's a versatile wearable device that seamlessly integrates with your iPhone, providing a wide range of functionalities, including audio playback and calls.
Whether you're listening to your favorite music, catching up on podcasts, or handling phone calls, knowing how to adjust the volume on your Apple Watch is essential for a personalized and enjoyable experience.
In this comprehensive guide, we'll walk you through how to adjust the volume on your Apple Watch with ease.
Watch: How To Allow WhatsApp Notifications On Apple Watch
How To Adjust Volume On Apple Watch
Firstly, wake up your Apple Watch and navigate to the home screen.
Locate and tap on the "Settings" app represented by a grey gear icon. In the Settings menu, scroll down until you find the "Sounds & Haptics" option. Tap on it to proceed.
Inside the "Sounds & Haptics" section, you will see a slider labeled "Alert Volume." Slide the control towards the right to increase the volume or towards the left to decrease the volume. As you adjust the slider, you should hear a preview sound indicating the new volume level.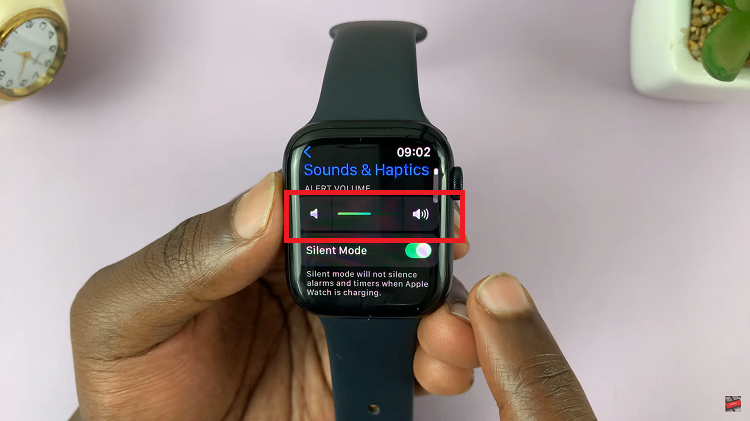 Once you've set the alert volume to your desired level, press the Digital Crown to go back to the Home screen.
With these simple steps, you can easily increase or decrease the alert volume on your Apple Watch, ensuring that you never miss any important notifications while also avoiding unnecessary disruptions in quiet environments.