In today's fast-paced world, staying connected is more important than ever, and with the rise of social media, it's essential to be notified promptly of any activity on your accounts. If you own an Apple Watch, you're in luck!
You can now receive Instagram notifications right on your wrist, keeping you informed without constantly reaching for your iPhone.
In this article, we'll guide you through the simple steps to get Instagram notifications on your Apple Watch.
Watch: How To Adjust Volume On Apple Watch
How To Get Instagram Notifications On Apple Watch
First, make sure that you've enabled Instagram notifications on your iPhone. To do so, go to "Settings" > "Notifications" > "Instagram." From here tap on the toggle icon on "Allow Notifications" to enable notifications.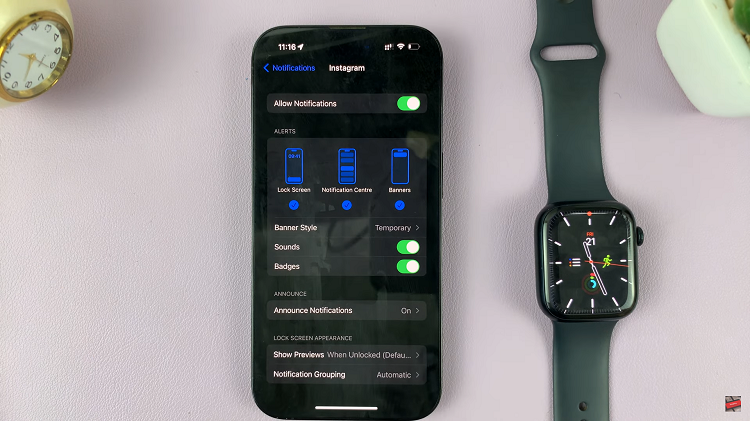 After you've enabled the notifications, open the Watch app on your iPhone then scroll down and select "Notifications."
At this point, find "Instagram" from the list of apps and tap on it. To get Instagram alerts on Apple Watch, tap on the toggle switch next to it.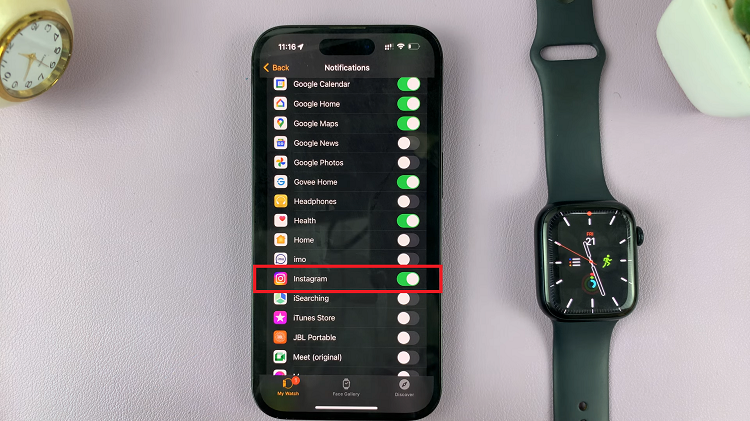 Now you're all set to receive Instagram notifications on your Apple Watch! Let us know in the comment section below if you have any questions or suggestions.