Adding favorite contacts on your iPhone can significantly streamline your communication process and ensure that you can reach your most important contacts with just a few taps.
Whether you want to quickly call a family member, message a close friend, or get in touch with a colleague, setting up favorite contacts is a practical way to save time and enhance your overall iPhone experience.
In this guide, we will walk you through the simple steps to add favorite contacts on your iPhone, enabling you to stay connected to your loved ones and essential contacts effortlessly.
Also Read: How To Pin & Unpin Text Messages On iPhone
How To Add Favorite Contacts On iPhone
To begin, launch the "Phone" app. Once the app is open, direct your attention to the bottom of the screen and tap on the "Contacts" tab. Now find the specific contact you wish to designate as a favorite. You can either browse through your contacts list manually, or use the search bar located at the top of the screen for a quicker search.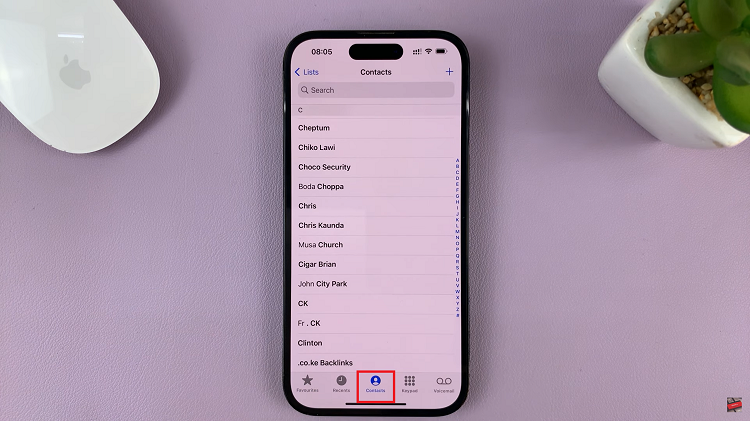 Once you have successfully located the desired contact, tap on their name. This action will open up their contact information. In the contact details page, scroll down to spot the "Add to Favorites" option.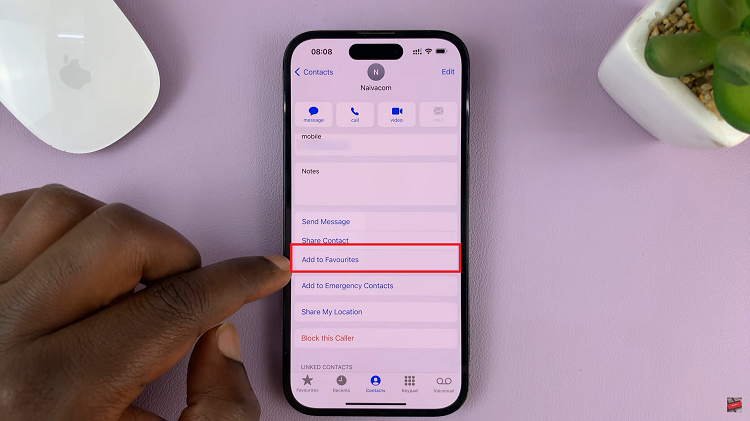 After selecting the "Add to Favorites" option, you can customize the preferred method of contact for this specific person.
To do this, tap on the "Choose" button situated next to the contact method. You'll be presented with various options such as phone call, FaceTime, or text message.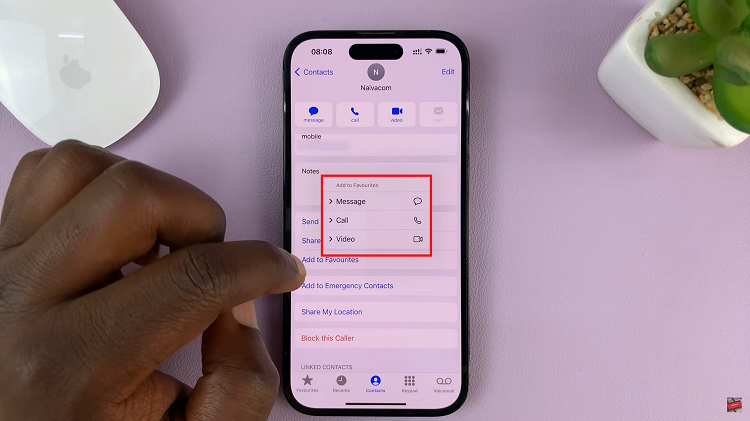 Having favorite contacts set up can save you valuable time and effort. Especially in urgent situations when you need to connect with someone swiftly. Whether it's a family member, close friend, or an important colleague, adding them to your favorites list ensures that you have their contact information at your fingertips.
Watch: How To Turn Message Delivery Reports ON & OFF In Nokia Phones