If you've ever wanted your watch to spring to life with just a flick of your wrist, this guide will show you how to enable 'Wake on Wrist Raise' feature on your Apple Watch.
The Apple Watch has revolutionized the way we interact with technology on our wrists. Among its numerous features, 'Wake On Wrist Raise' stands out as one of the most convenient and intuitive functionalities.
'Wake On Wrist Raise' is a smart feature on the Apple Watch that allows you to wake the display by simply raising your wrist. When activated, the watch's sensors detect the movement and promptly turn on the screen, giving you quick access to the time, notifications, complications, and other essential information.
Read: How To Disable Touch Screen On Apple Watch
Enable 'Wake On Wrist Raise'
Before we begin, ensure that you have a compatible Apple Watch model that supports this feature. Most newer generations of the Apple Watch, including Series 3 and later, are equipped with this capability.
Additionally, make sure your Apple Watch is running the latest watchOS version to ensure a smooth activation process.
To start, on your Apple Watch's home screen, press the digital crown to reveal the app grid. Locate and tap on the 'Settings' app, which is represented by a gear icon.
Inside the Settings app, scroll down and select Display & Brightness.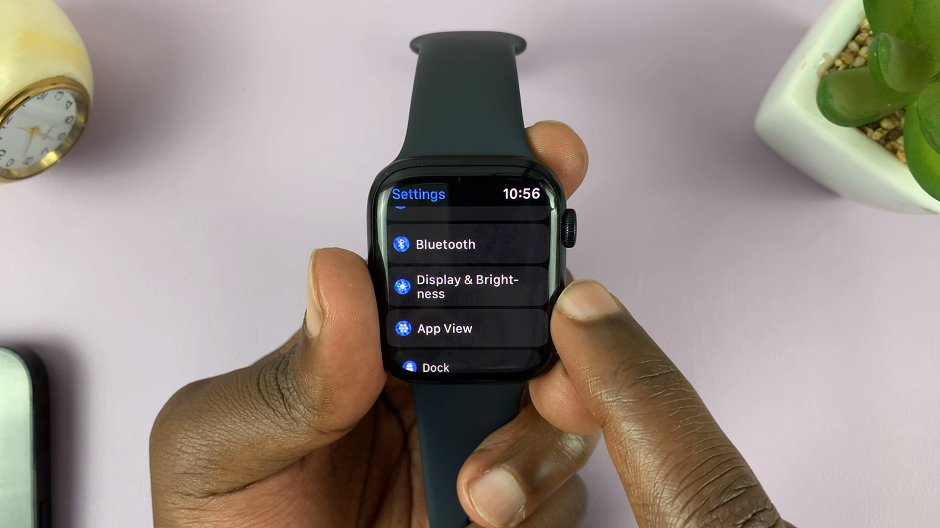 Within the Display & Brightness settings, you will find the Wake section. Toggle the switch next to Wake on Wrist Raise to enable the feature. You should see the switch turn green, indicating that it's now active.
With the feature now enabled, try raising your wrist to see your Apple Watch display come to life instantly. Experience the seamless convenience of glancing at important information without pressing any buttons.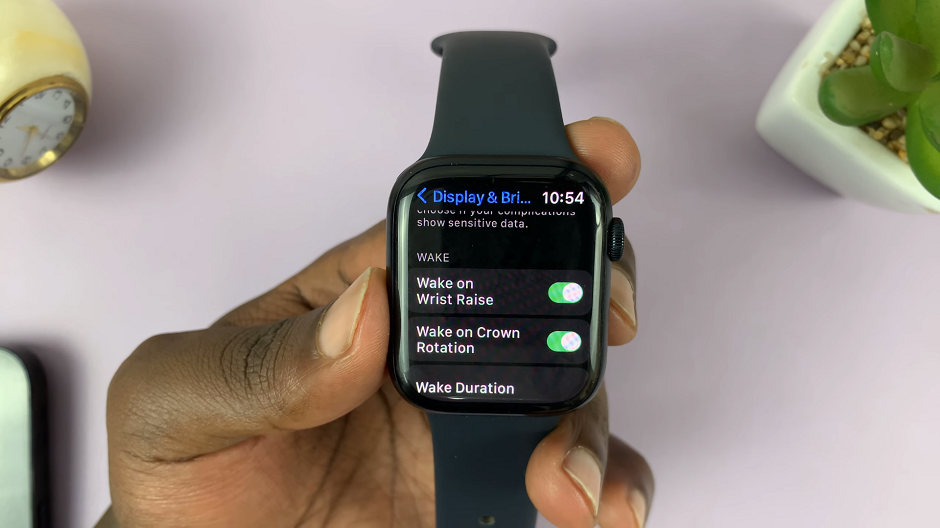 Apple Watch allows you to adjust the sensitivity of the wrist raise feature. This helps fine-tune the watch's response to your wrist movement. To adjust the sensitivity, still within the Display & Brightness settings, scroll down and find the Wake Screen on Wrist Raise slider. Move the slider left or right to increase or decrease the sensitivity according to your preference.
Tips for Optimal Performance
For the best experience, ensure that your Apple Watch is worn comfortably on your wrist, allowing the sensors to detect movements accurately.
Keep your watchOS up to date to ensure smooth performance and access to the latest features.
If you encounter any issues with the wrist raise feature, try adjusting the sensitivity settings to find the optimal level for your usage.
If you're using the Apple Watch Series 5, 6, 7, 8 or the Apple Watch Ultra. These instructions will work just fine for you.
Also Watch: How To Change Apple Watch Orientation To Left Or Right – Apple Watch 8 / Ultra / 7 / 6 / 5