This error occurs when your computer fails to connect to iTunes on your Apple device.
A damaged USB cable or port or a malfunctioning of iTunes processes are some reasons that could be causing an interruption to the connection.
When you get this error, it becomes impossible to manage your Apple device(s) from your Windows computer.
How To Fix iTunes 0xe80000a Error
Reset iTunes Lockdown Folder
In Windows, iTunes has a lockdown folder that contains security certificates of iOS devices you have ever connected to your computer.
To reset the lockdown folder, you will have to delete these certificates.
Press Windows + R to open the Run dialog box and type in %AppData%. Next, go to the Apple folder and delete the directory in it called Lockdown.
Once this is done, open iTunes once again and try to connect it to your computer.
Update Windows And iTunes
Outdated versions of anything are always cause for problems. You may need to update Windows and iTunes to resolve the error.
First check if there are any Windows updates to made by opening the Settings menu under Windows.
Navigate to the Update and Security tab and click on the Check for Updates option.
If there are any, download and install them then Restart your system. Next up, update iTunes.
Uninstall Then Re-install iTunes
Open the Run dialog box by pressing Windows + R and then type in appwiz.cpl Next, press Enter.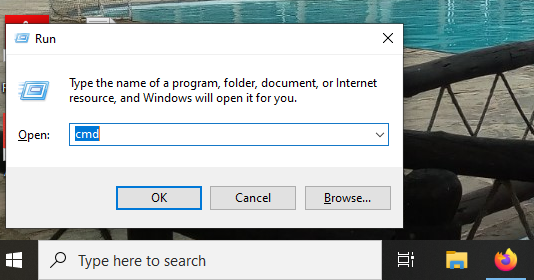 Have a look at the list of installed programs then go ahead and uninstall iTunes. Make sure that you also go to the recycle bin and delete iTunes contents.
Leftovers of iTunes in the %programfiles% directory in Windows also need to be deleted.
Open Run as before and type in %programfiles% and then press Enter. Delete the folders from here and uninstall the programs.
Next step is to re-install iTunes and check to see if the error has resolved.
Stop Some iTunes Processes Then Reconnect The Device
The processes you need to stop are Podservice.exe, AppleMobileDeviceService.exe or iTunesHelper.exe.
Press Alt+Ctrl+Delete then select Task Manager and then open the Processes tab.
From here, select the above stipulated processes and stop them by right clicking on the process and selecting the End now option.
On completion, try and launch iTunes on your PC once again to see if the error has resolved.
Disable Antivirus In Windows
The antivirus you are using might also be the cause of the error as it may consider the connection to be a security risk.
Disabling your antivirus software for a time then should do the trick. If the antivirus software was the issue, then you will need to download another one.