Audacity is a great tool for editing music files for free on Windows. However, an error may occur when a user tries to record or play their files.
The number one cause is updates which can change permission settings for certain apps allowed to use your microphone.
How To Fix Audacity Error When Opening Sound Device
Let Apps Use Your Microphone
This is the most simple solution to implement so start here. Click on the Settings option under Start and then click on the Privacy option in the displayed menu.
Under App permissions on the left hand side of the page, scroll down to Microphone and click on it.
Check to see if the Microphone for this device is on and if not, change the setting.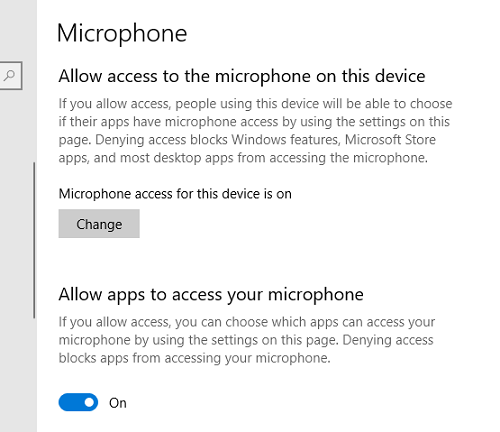 Next, under Allow apps to access your microphone, toggle this option to On.
The error should have cleared now.
Use The Built-In Recorder Then Switch To Audacity
There may be a third party app using all of your sound device. A built-in voice recorder in your Windows OS will not have permission issues and is verified by Microsoft.
To use it to resolve the error, search for Voice Recorder in the Start menu. Once its page opens, click on the Microphone icon to start recording.
Now close the Voice recorder and then open Audacity once again to see if the error has cleared.