Netflix error code UI-800-3 pops out if you have a problem with your Netflix application on your device or if the data stored by your application has been corrupted maybe by a malicious software.
Today I will highlight the various methods that you can use to solve the Netflix error code UI-800-3.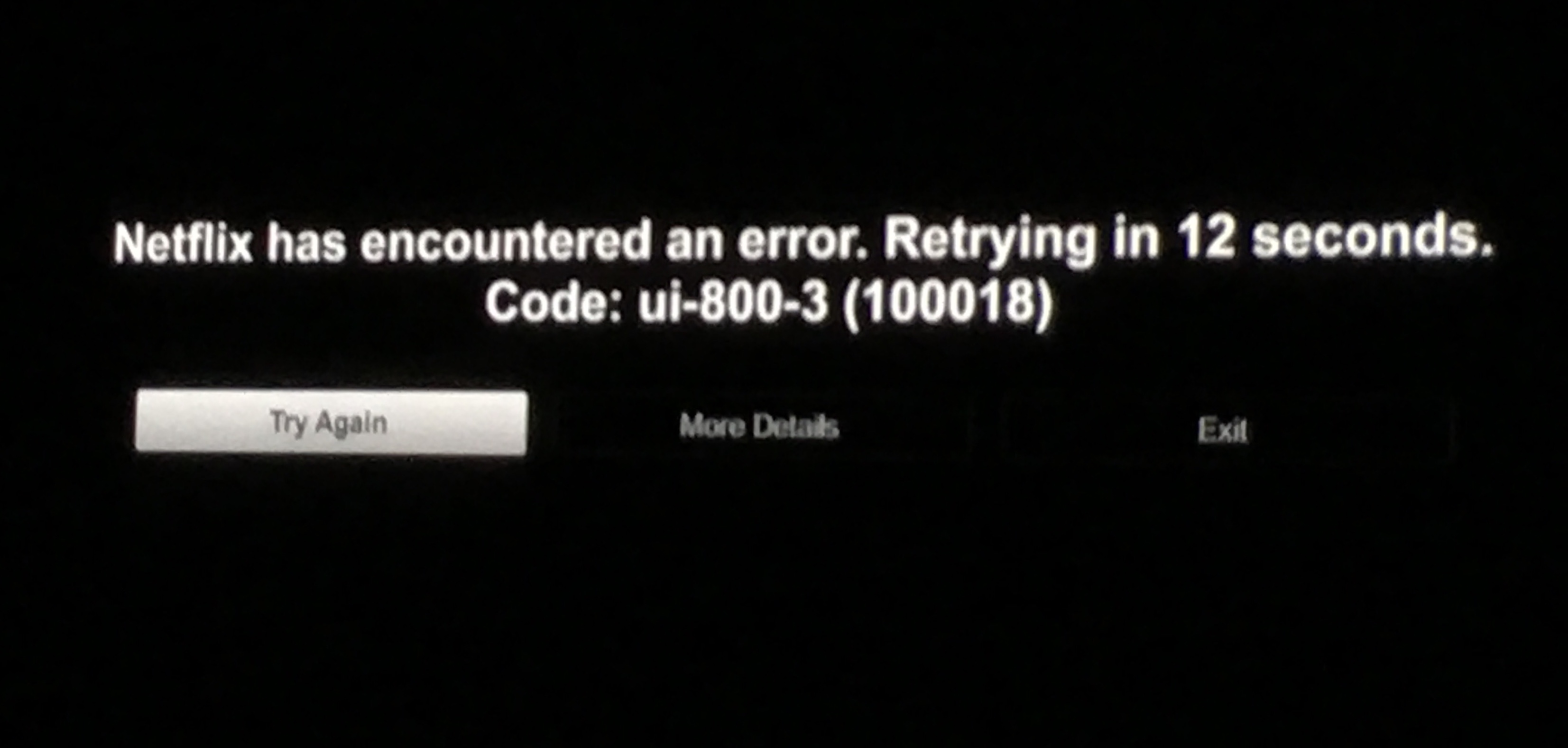 Solutions For Netflix Error Code UI-800-3
Restart Your Streaming Device
It is the easiest method you can use to solve this error. In case it does not work, there are other complicated methods available that you can use. Shut down your Streaming device and unplug both your streaming device and television from the power source for one minute.Then plug them back in. Turn your Television on and check whether it is working properly.
Sign Out Of Your Netflix Application.
In some cases, simply signing out and then signing back in is enough to refresh your data and also clear the netflix error code ui-800-3. Navigate to Netflix.com/YourAccount. In Settings, click Sign out all devices. Click Sign Out.
Reset Your Netflix Settings
Some devices have no option of signing out. Instead they will allow you to refresh/reset your Netflix settings which will allow your data to be refreshed and then allow you to sign back in. A PS4 allows you to refresh your settings.  this might clear the Netflix Error Code UI-800-3.
Clear The Netflix Application Data
Some devices like smartphones and tablets will allow you to clear your locally stored data or also clear your Netflix Application cache without you uninstalling the application. It is a quick process so it is advisable to try it before uninstalling.
On an Android phone, select Settings then Application. In the new page, select Managed installed Applications then select Netflix application. To clear your cache successfully, select Clear Data then clear data again and finally clear cache.
Reinstall Netflix.
In case the application does not allow you to clear the cache or delete your local data, you will be required to actually uninstall and then reinstall the application. Also if clearing the cache does not solve the error, then this is an effective method to use.
Also read: How To Watch Netflix Offline On Mac