UC browser is a mobile browser developed in 2004 by a Chinese company mainly for mobile devices running on the Java platform.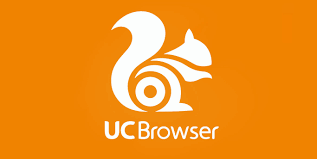 The browser has evolved over the years and has become one of the best mobile browsers available for Android, iOS, Windows phone,  Symbian and Blackberry.  It's now boasting an incredible 100 million users worldwide.
The browser is free to download and use.  It has a sleek interface that has been improved over the years to suit the modern day browser expectations.
Compared with other browsers like Chrome, Firefox,  Opera,  Dolphin e.t.c.,  the UC browser seems to always finish in the top three for Speed tests, Interface design, best features and privacy.  You can see the comparisons here.
Unique Features of the UC Browser That Make it Awesome
UC browser has some unique features that make it stand out as the best browser of the mobile browsing era. You might take the m for granted but you shouldn't.
The browser has a clean, well-organized download manager that supports simultaneous file downloads.  You can download more that one file at the same time.
The UC browser download manager is the only one on mobile that displays a progress bar for downloads.  It also allows users to pause and resume downloads.
The browser lets users save entire web pages for offline reading,
UC browser uses data compression technology which makes browsing faster for users. Downloads are relatively faster even in slow internet connection,  This is because of the cloud acceleration technology where files are sent to the UC cloud and then transferred to your device while downloading.  This makes the user experience faster and smoother.
Download UC Browser
You can download this browser from their official website where you can be sure to find the latest version available.