iOS will be coming to an iPhone near you in the fall of 2021 but the public beta is already out and as usual, we installed it on a few iPhones in the studio and got testing it for the last 24 hours.
iPad OS 15 is out as well, but for this article, let's look at the main new things we found. There's plenty of new stuff but here's our summary of the top 3 new things we saw in iOS 15. iOS 15 features, we should say!
Refreshed App Design
Most of the stock apps for iOS have a refreshing new look. These include the weather app, Apple maps, clock app, Safari app and more.
For instance, the weather app now has some intense looking and beautifully integrated animations that represent the current weather. The clock app now lets you set the time by typing in the time instead of the scrolling we've been forced to do for years.
Safari browser now has the address bar at the bottom of the screen. But when you tap on it to type, it moves back to the top. I'm not sure What Apple is trying to do here, but I'll have my full thoughts on it later on the channel.
They have also added a few animations and street view to the stock maps application although it's still work in progress that will definitely come in software updates down the line.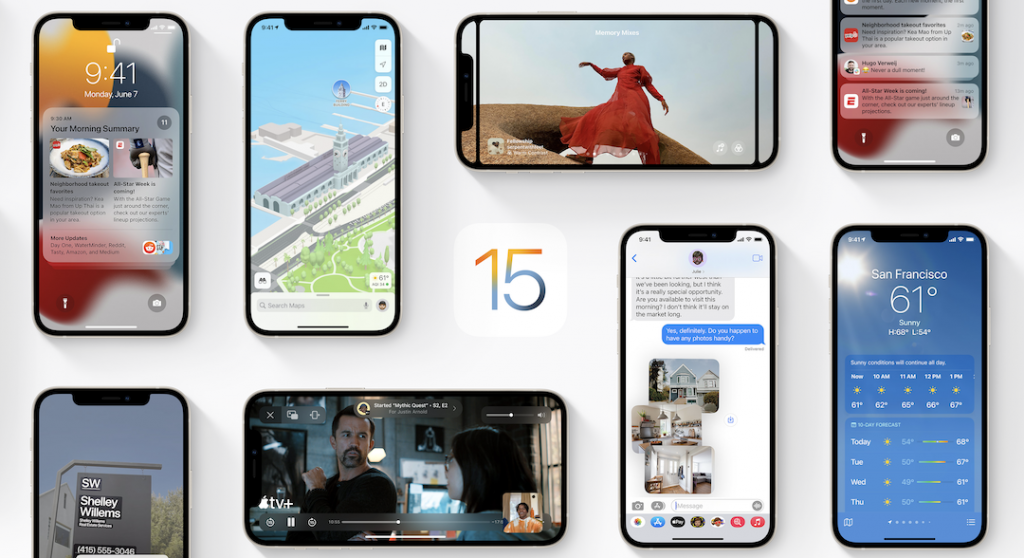 FaceTime
We're living in the era of video calls and virtual meetings and Apple clearly does not want to be in the shadow of Zoom, Teams and other video conferencing services. So they got on their horses to improve Facetime as much as they could.
Group Facetime calls have a new technology they call Spatial audio where the voice of the person speaking in he group call comes from the direction they are in in the chat. Apple also added grid view to group calls so you can see everyone in the call in real time.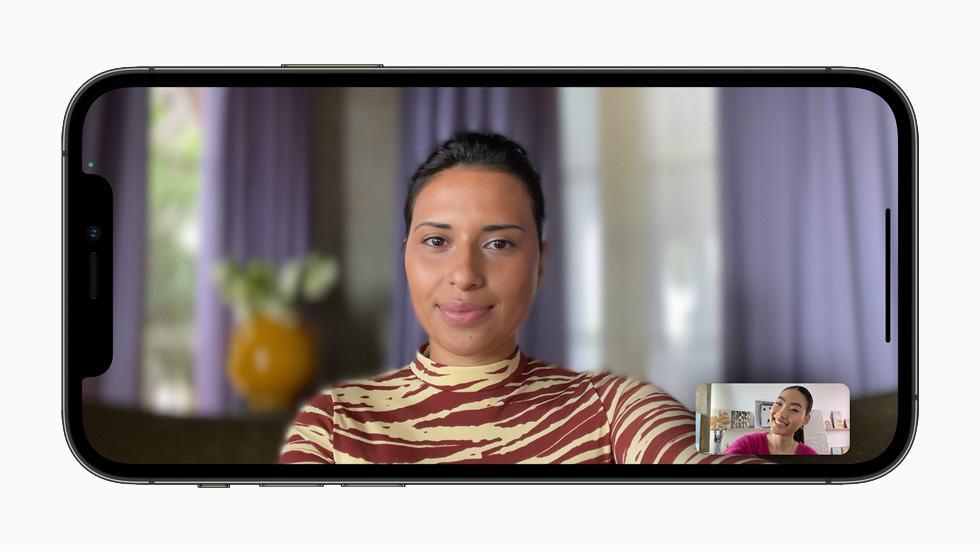 Apple also added their awesome portrait mode to Facetime calls so you can easily blur your background like on Teams and Zoom. Different audio modes that can isolate background noise during a call and many more features added to what seems like a refreshed Facetime.
The biggest addition to Facetime though, has to be the ability to receive Facetime calls on non-apple devices. So now, you can use FaceTime on Android and Windows although it's only to receive calls from an Apple device.
I'll be getting in the weeds with these new features and explaining how they work in upcoming videos on the Webpro Education channel.
Notifications
The notifications on iOS have been a mess for the longest time. Although Apple has been constantly working on improving the notifications situation, iOS 15 promises to be the biggest leap forward yet!
We get bigger icons on the left side of the notifications and the most important yet, notifications summary that will group your notifications based on what the Apple AI thinks is high or low priority.
Focus mode is also new and it literally lets you focus. In fact if you turn on Focus mode, besides silencing your notifications, it will let someone who's sending you a message that you've turned on focus mode and your notifications are silent.
Focus mode is more like profiles on Android. You can customize your iPhone with different focus modes directed towards, personal, work focus mode, Family, fun e.t.c. You can also make these focus modes change automatically based on geographical or time of day. The different focus modes control what notifications you receive and what notifications are blocked.