Unless you live under a rock, you've probably heard of the revolutionary mobile money transfer service that is M-Pesa. Owned by Kenya's leading service provider, Safaricom, MPESA is now working with Paypal to allow Kenyans and other M-pesa users to send money from their Paypal accounts directly to M-Pesa and vice versa.
Before this happened, it was such a challenge that entire businesses were born trying to make this process possible.
For the bloggers and other online workers that receive their pay through Paypal, this made everything easier and cheaper. As a Kenyan and an avid user of the two services, this union hit very close home.
Link Paypal To M-PESA
The very first step is to link your Paypal account to your Mpesa account. For this,  you need a verified Paypal account and an activated MPesa account.
Now, go to paypal-mobilemoney.com/m-pesa and log in with your Paypal account credentials. You'll be prompted to Enter your Safaricom phone number associated with your Mpesa account.
You'll receive a confirmation SMS with a code on your phone. Enter that code on the web page to confirm you're the owner. Once confirmed, you're good to go!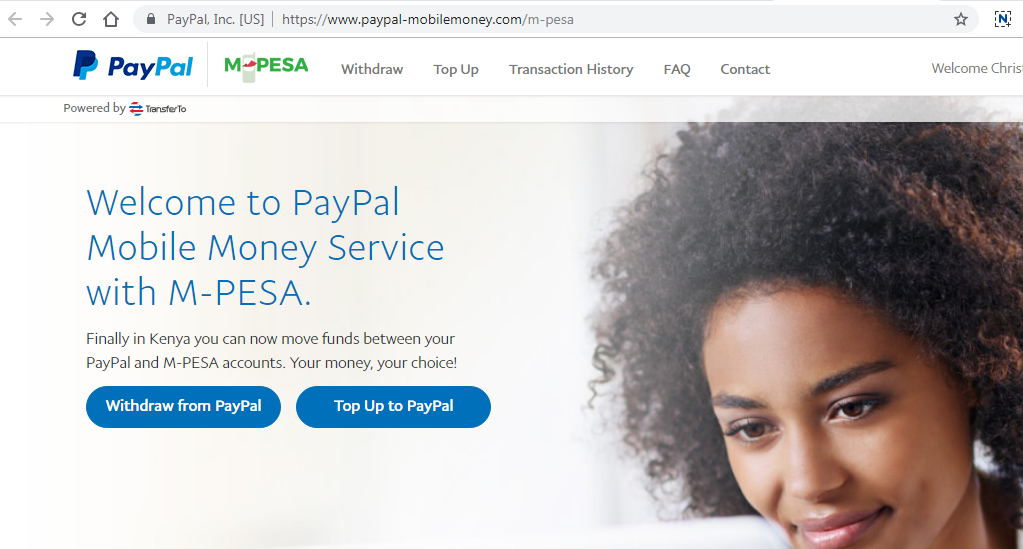 How To Withdraw From Paypal To M-pesa
To withdraw funds to your M-pesa, All you need to do is click 'Withdraw' on this page. Specify the amount you ant to withdraw in USD. You'll be show the exact amount that will arrive in your M-Pesa in Kenyan shillings.
Confirm to complete the withdrawal. The money will arrive in your M-Pesa account. In my experience, I've waited an average of 20-30 minutes but the service was still brand new then. But it never failed.
How To Deposit To Paypal From M-Pesa
The natural way of depositing funds to Paypal has always been depositing money to a linked debit card.  But now M-pesa allows you to deposit money directly to Paypal.
To do this, Go to your Mpesa Paybill Menu and use the following:
PAYPAL M-PESA PAYBILL: 800088
PAYPAL ACCOUNT NUMBER: "Your M-pesa Phone Number"
When depositing money to Paypal,  you need to cater for the exchange rate so that you have enough USD in your account.
Also Read:  How To Use Spotify In Restricted Countries