In today's interconnected world, video calling has become an essential means of staying in touch with friends, family, and colleagues, regardless of the physical distance between you. Google Pixel tablets offer a seamless experience for video calls, enabling you to connect face-to-face with loved ones or conduct business meetings on the go.
Making these calls is a straightforward process that allows you to stay connected with your loved ones, friends, and colleagues.
In this article, we'll guide you through the steps to video call on your Google Pixel tablet.
Watch: How To Turn On/Off Auto-Rotate On Google Pixel Tablet
To Video Call On Google Pixel Tablet
First and foremost, install any video calling application on your Google Pixel tablet. Head to the Google Play store and find the application you'd like to use and install it.
Next, launch the application i.e. Google Meet, WhatsApp, or even Google Duo, and find the contact you'd like to talk to. Tap on their contact and initiate a video call.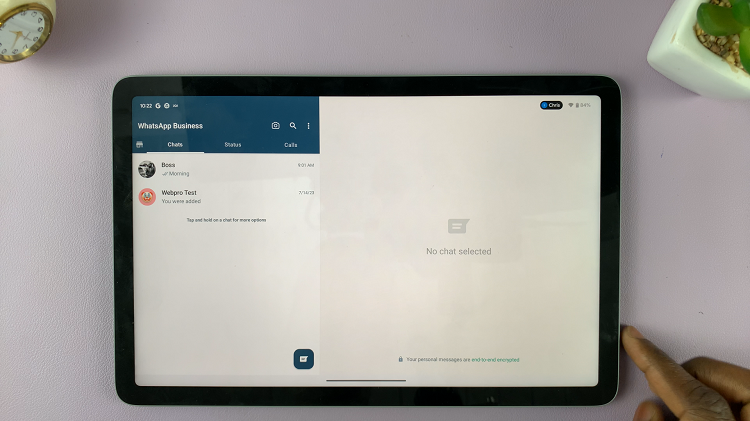 Once the call is connected, you'll see the other person on your screen. You can switch between the front and rear cameras, mute your microphone, and adjust the call settings as needed. To end the call, simply tap the red "End call" button.
By following the steps outlined in this article, you can easily stay connected in a visual and personal way with your family and friends. Let us know in the comment section below if you have any questions or suggestions.