Gaming on mobile devices has become a popular trend, and Google Pixel tablets offer a great platform for on-the-go gaming. While touch controls are suitable for many games, some players prefer the tactile feedback and precision of a physical controller.
If you own an Xbox controller and want to connect it to your Google Pixel tablet, you're in luck. Google's Android operating system supports a wide range of controllers, including Xbox controllers.
In this guide, we'll walk you through the steps to connect your Xbox controller to your Google Pixel tablet for an enhanced gaming experience.
Watch: How To Video Call On Google Pixel Tablet
To Connect Xbox Controller To Google Pixel Tablet
First and foremost, you need to enable Bluetooth on your Pixel tablet. To do so, swipe down from the top of the screen to access the quick settings panel. Then, tap on the Bluetooth icon to enable Bluetooth if it's not already enabled.
Next, put your Xbox controller into pairing mode. To do so, press the Xbox logo button to turn it on then press and hold the "Bluetooth" button at the back of the controller until the light begins to blink rapidly.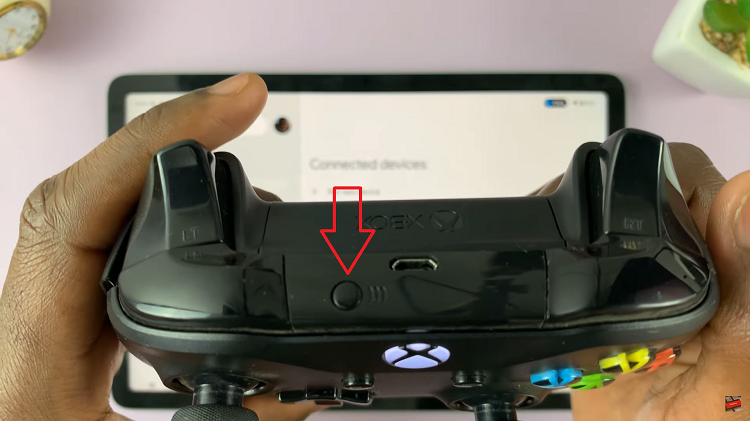 Now, take your tablet and access the Bluetooth settings. From here, it should automatically detect your Xbox controller. If not, tap on "Pair New Device" to search for it. Once found, tap on it to begin the pairing process.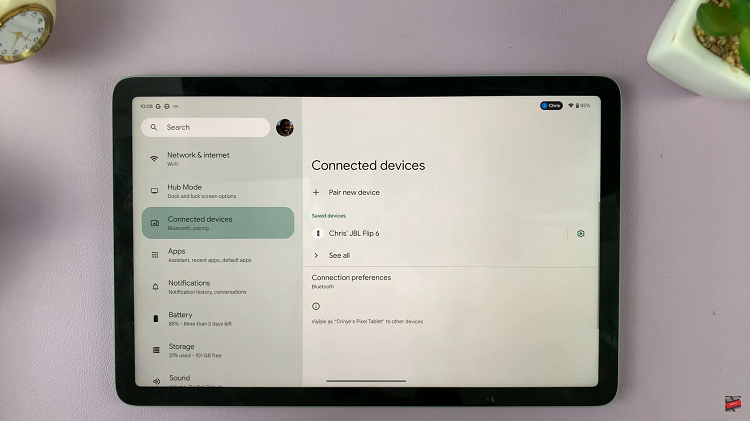 Afterward, you can enjoy your gaming experience on your tablet. And that's how to go about it. Let us know in the comment section below if you have any questions or suggestions. Feel free to share this article with someone who needs it.