In this article, we'll explore the process on how to change your password on your Mac / MacBook that is running macOS Ventura.
Also Read: How To Change Screensaver On Mac / MacBook
How To Change Mac / MacBook Password
To begin, start by clicking on the Apple menu located in the top-left corner of your screen. From the dropdown menu, select "System Settings." Once you're in the System Settings window, locate and click on "Touch ID & Password" in the left-hand side panel.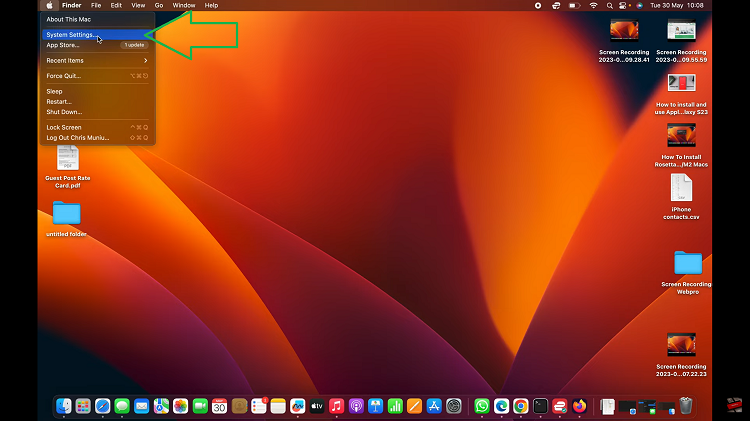 If you're in the Touch ID & Password settings, click on the "Change" option in the "Password" section at the top of the window. Both of these actions will lead you to the password change window.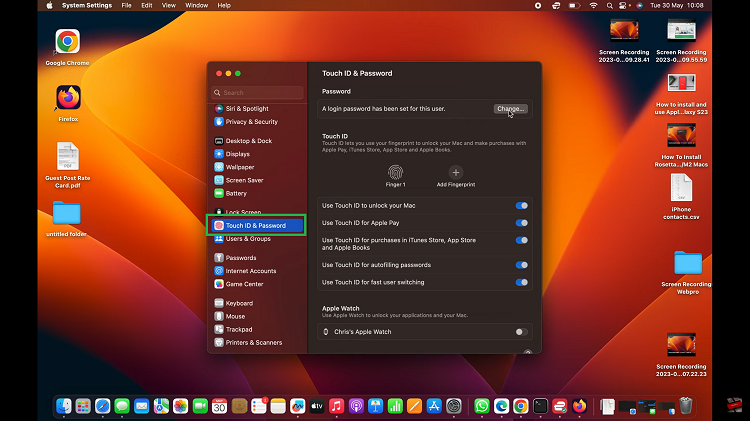 In the password change window, you'll be prompted to enter your current password and then input the new password you'd like to set. Pay attention to the password strength indicator, which will help you create a robust and secure password.
After entering the new password, you'll need to retype it in the "Verify" field to ensure accuracy and prevent any login issues in the future. Make sure both entries match perfectly.
For convenience, you can include a password hint. While this step is not mandatory, it is advisable to create a hint that only you can understand to maintain security.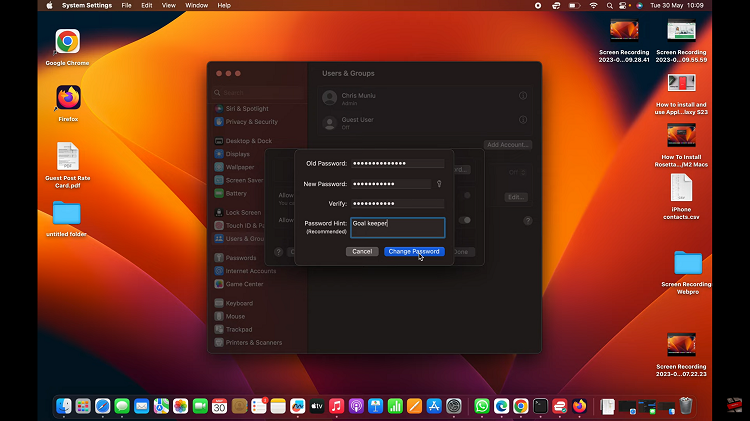 Once you've completed the previous steps, click on the "Change Password" button. To conclude the process, tap on "Done" to exit the window. Upon completing these steps, the system will save your updated password, enabling you to proceed with logging in to your Mac or MacBook using the newly set credentials.