When you want to install Windows operating system, normally you would use the installation disk. But is some instances, the installation disk is not available or the optical drive in the computer is damaged or unavailable.
You can use a USB stick to install almost any operating system into a computer. You need to install a bootable version of the operating system into the flash drive and use it to boot your computer; just like you would with the installation disk.
Requirements:
An image file of the operating system. Image file is a .iso file of the operating system.
An empty USB2.0 or 3.0 flash drive. Preferably 8GB or more. In FAT32 file system. If it's not, you can format it.
A bootable disk creation tool. You can find these tools for free on the internet. Apart from the official Windows media creation tool, Rufus will create bootable disks for both Windows and Linux operating systems.
Create a Bootable Windows 10 USB:
Windows has a media creation tool specifically designed for Windows 10. Download the tool and install it in your PC. When installing, select 'create installation media for another PC'. Plug in the USB drive into one of the ports as you continue with the tool set up. Select USB to have Windows 10 installed into your USB drive.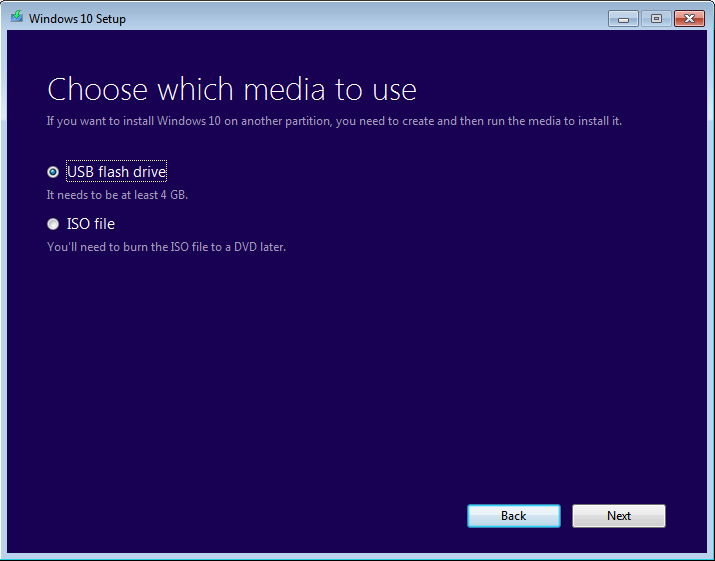 This creates a Windows 10 bootable USB.
If you want to, you can have the tool download for you the ISO file which you can later use to create a bootable disk or flash drive using Rufus.
Create a Bootable USB For Windows 8 and Windows 7:
The official media creation tool for Windows does not support these versions pf Windows. You'll have to download the ISO file and do it manually. You'll need a license key to download the Windows ISO file from the Microsoft website. You can however find the image file in several other places. Linux operating systems like Ubuntu give their operating system ISO files for free on the website.
Download Rufus Into your Computer. It's a standalone application so it doesn't need installation. Plug in the USB drive and run Rufus.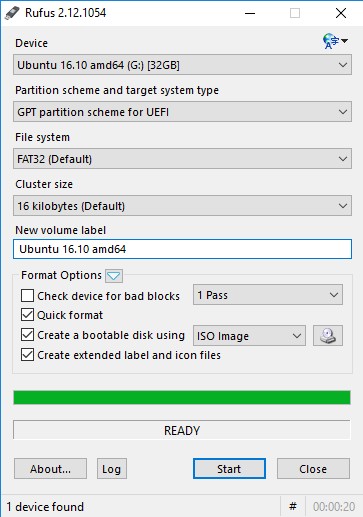 Select the device (USB flash) and click on the ISO icon to open the location of the downloaded ISO file on your computer. Then click 'Start' and the tool will start creating a bootable version of the operating system into your flash drive.
Create a Bootable USB From Ubuntu:
Ubuntu, being the most popular Linux operating system, a;so allows you to create bootable USB drives. To create an Ubuntu bootable drive, you can simply do it from the operating system itself. Ubuntu includes a start up disk creator. If you have the image file and a USB drive, you're good to go.
Create a Windows Bootable USB in Ubuntu:
Ubuntu's Startup disk creator only creates Ubuntu flash drives. To create a Windows bootable disk, you'll need a third party tool called Unetbootin. Download the Linux version of the tool and install it in your Ubuntu running computer.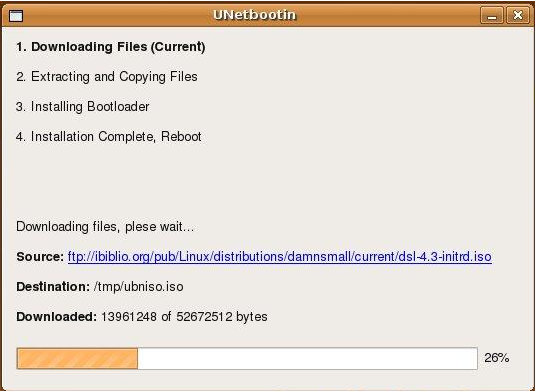 Select the source ISO file and the destination USB drive to start creating your Windows bootable disk.