Google accounts serve as gateways to a multitude of services, applications, and data, ensuring a seamless digital experience across devices.
However, circumstances may arise where the need to remove a Google account from a Google Pixel tablet becomes paramount. Whether you want to pass on the device to a new user, switch accounts, or address security and privacy concerns.
In this article, we'll guide you through the process on how to remove a Google account from your Google Pixel tablet.
Also Read: How To Change Mac / MacBook Password
How To Remove a Google Account From Google Pixel Tablet
Firstly, access the "Settings" app on your home screen. Once you have opened the Settings app, scroll down the list of options until you locate "Passwords & Accounts." This section is where you manage various account-related settings for your tablet.
Under the Passwords & Accounts section, you will see a list of accounts associated with your Google Pixel tablet. Locate and tap on the Google Account that you wish to remove. This will open the account settings page.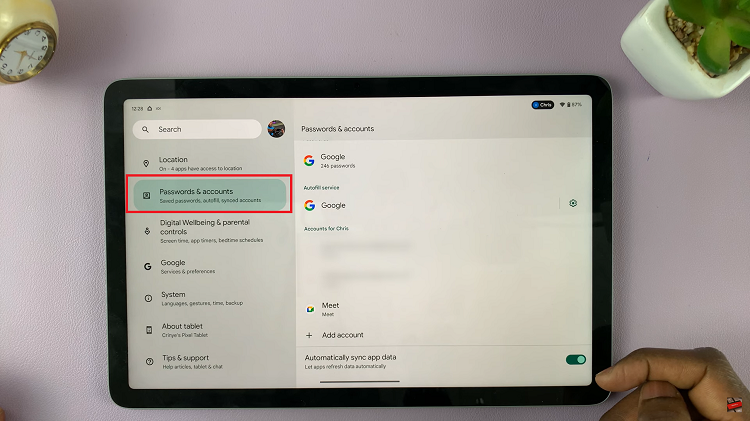 With the account selected, tap on the account name to access its settings. This will allow you to make changes and adjustments to the account's configuration.
Within the account settings, look for the "Remove Account" option. It is usually located at the bottom of the settings page. Tap on this option to initiate the account removal process.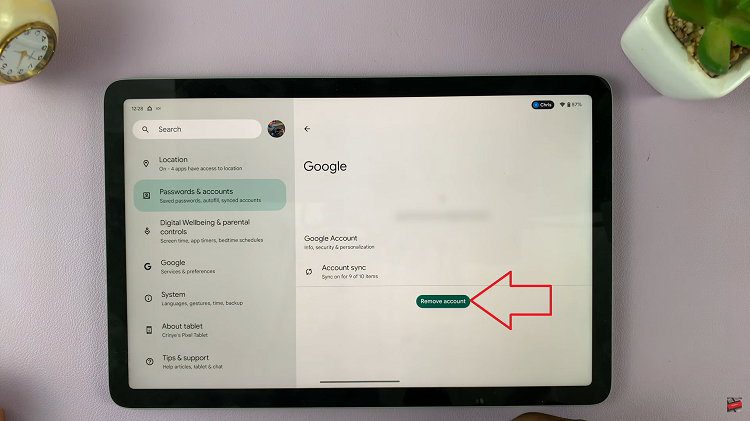 Once you tap on Remove Account, a confirmation prompt will appear on your screen. This step is essential to prevent accidental removal of accounts. Review the information provided in the prompt to ensure you are removing the correct Google account. If you are certain, tap "Remove Account" again to confirm your decision.