The Samsung Galaxy Watch 6 and 6 Classic are cutting-edge smartwatches that offer a wide range of features to make your life easier and more convenient. One such feature is voice typing, which allows you to dictate notes and perform various tasks using just your voice.
Voice typing on the Samsung Galaxy Watch 6 and 6 Classic is a handy feature that can save you time and effort when composing messages and notes on your smartwatch.
In this article, we'll guide you through the steps to use voice typing on your Samsung Galaxy Watch 6 or 6 Classic.
Watch: How To Set Up Lock Screen PIN On Samsung Galaxy Watch 6 /6 Classic
To Use Voice Typing On Samsung Galaxy Watch 6
Firstly, launch the application you'd like to compose a message on. Now, launch the keyboard and swipe up from the bottom to reveal more options. Next, locate the typing setting represented by a microphone icon.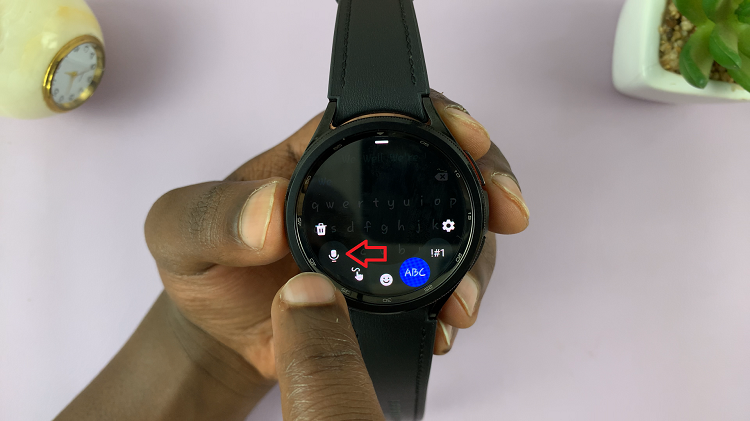 At this point, you might be prompted to give access to the microphone to work smoothly. Once that's done, tap on the blue microphone icon to activate the voice typing feature.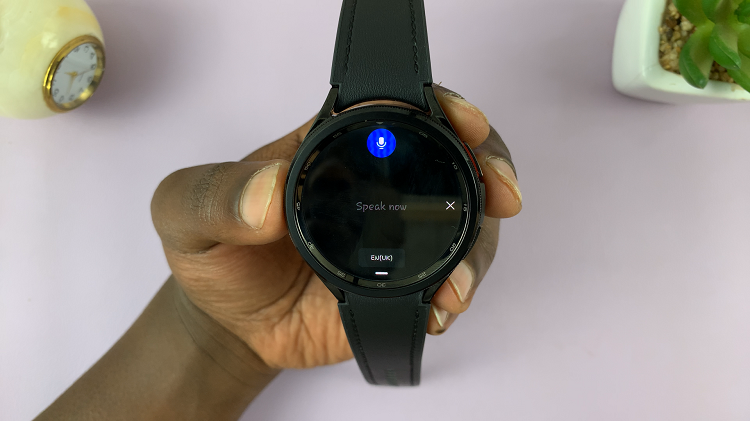 Once the microphone is activated, speak clearly and at a normal pace. Your spoken words will be transcribed into text in real time on the screen. Once you're satisfied with the transcribed text, tap the "Done" or "Send" button to finalize the action.
By following these step-by-step instructions and incorporating voice typing into your daily routine, you can enjoy the convenience of hands-free communication and note-taking on your smartwatch.
Read: How To Set Alarm On Samsung Galaxy Watch 6 and 6 Classic